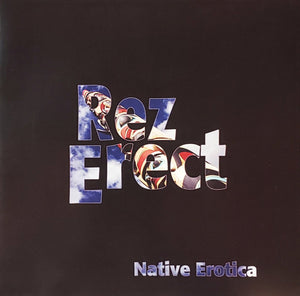 Rez Erect: Native Erotica
Bill Reid Gallery, Exhibition Catalogue
RezErect: Native Erotica, a fresh, playful, provocative insight into sensuality and sexuality. The 48 page exhibition catalog features works by 27 mid-career and internationally recognized First Nations artists from the Northwest Coast and central Canada.
RezErect: Native Erotica is a powerful platform. Artists draw their inspiration from diverse sources: the natural world, language, oral histories, creation stories, ancient songs of love and heartbreak, dance, ceremony, traditional foods, working with wood and natural fibers.  Works offer vivid glimpses of the artists' identities, but do not necessarily reflect the opinions of everyone in their Nation.
"Artists share a passion for their culture, and strive to transform public opinion on the collective understanding of First Nations' people and cultures'" says Co-Curator, Kwiaahwah Jones.  "The works will challenge the way you look at sexuality. They might make you laugh, blush, cry or even leave you hungry".
2013
Paperback Catalogue