About the Gallery
As a prominent cultural institution in Vancouver, the Bill Reid Gallery is dedicated to celebrating the rich artistic traditions of the Northwest Coast while fostering a deeper understanding and appreciation for contemporary Indigenous art. 
At the heart of our Gallery is a remarkable permanent collection that presents the magnificent works of Bill Reid, including monumental works such as Mythic Messengers, white onyx Raven and the First Men, masks and other carvings, works on paper, wire sculptures, and the Raven's Trove Gallery that showcases Reid's exquisite jewelry. 
In addition to the permanent collection, we curate rotating exhibitions of contemporary Indigenous art that offer a dynamic and ever-evolving experience for visitors, allowing them to discover new perspectives, stories, and artistic expressions. These exhibitions are complemented by a range of programs such as artist talks, curatorial tours, and hands-on workshops that help audiences delve deeper into the content. 
As a Gallery deeply rooted in community, we welcome Indigenous community partners and performers into our space. We believe in the power of collaboration and cultural exchange, and strive to create a welcoming and inclusive environment for all.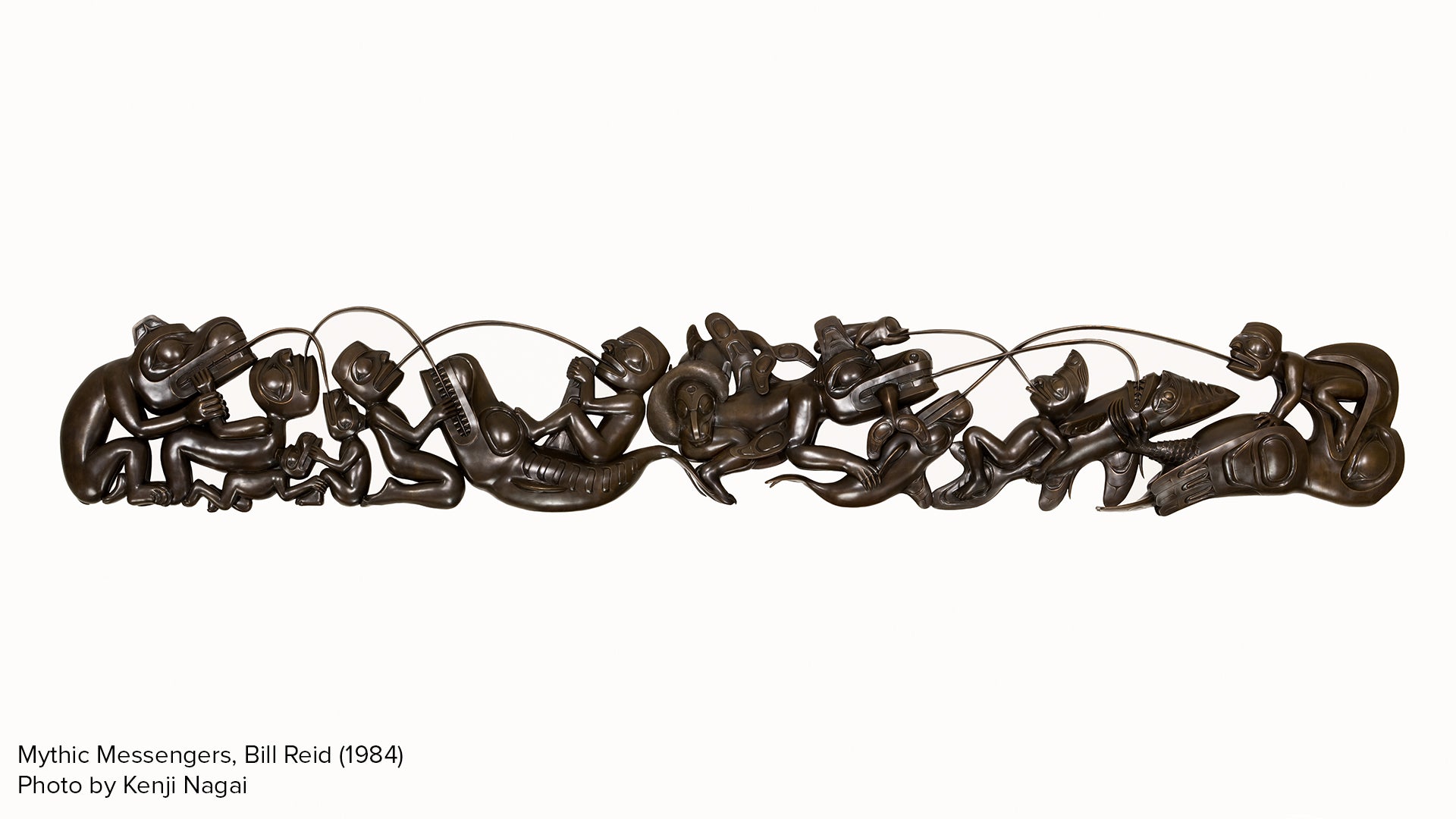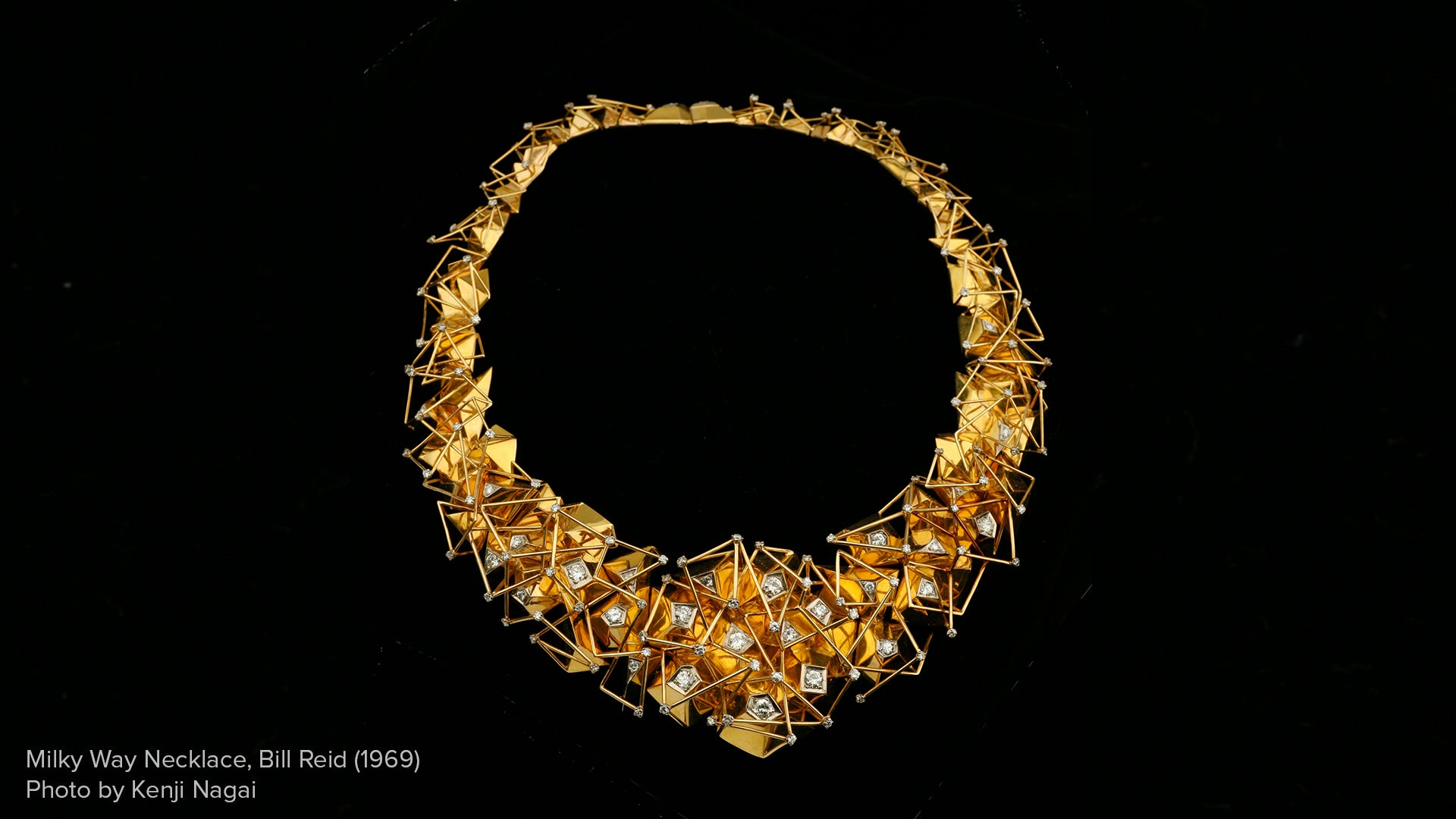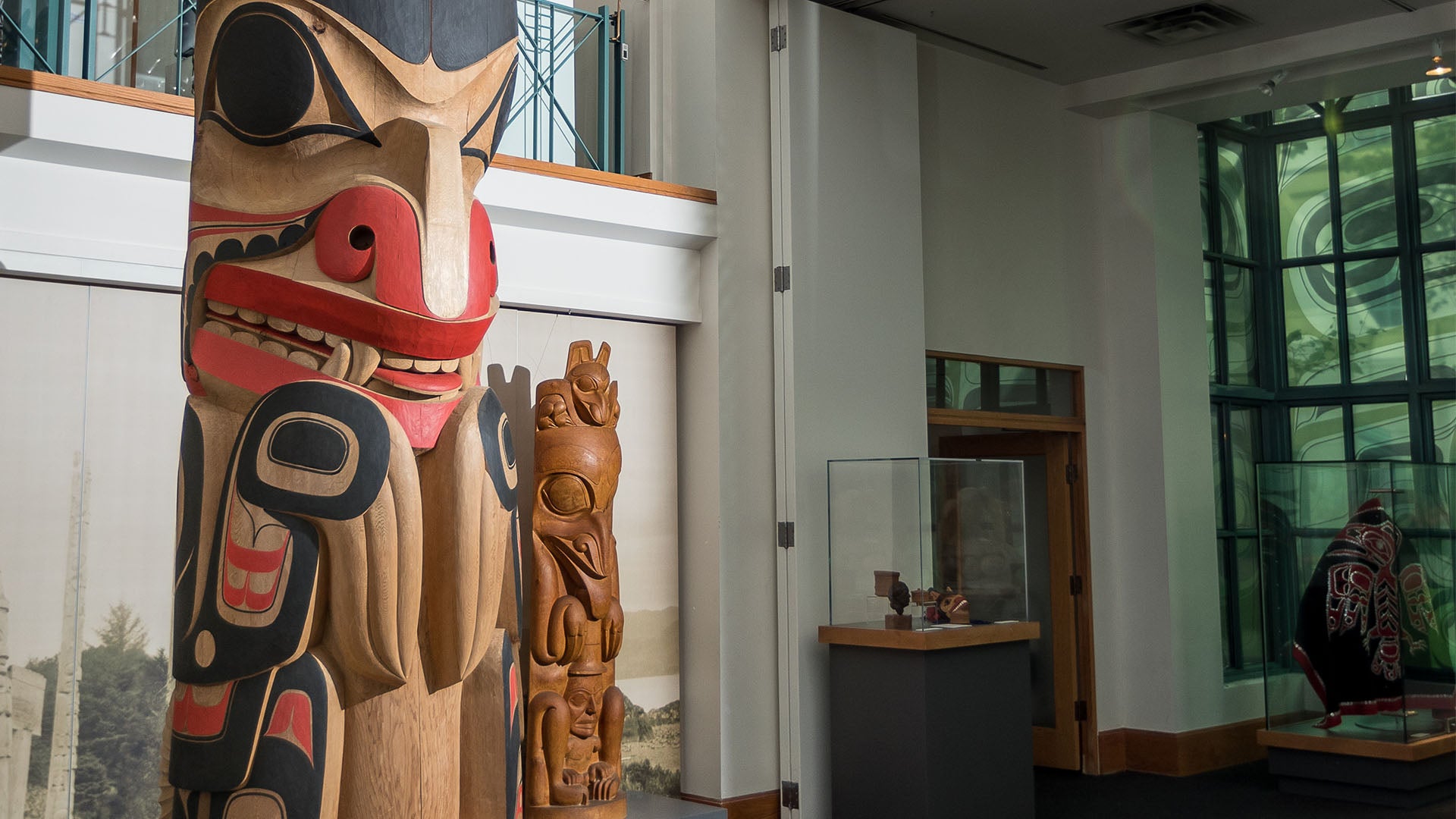 Gallery Highlights
Reid's bronze masterpiece, Mythic Messengers, a 8.5 m bronze frieze

Reid's gold and silver jewelry

A full-scale totem pole carved by James Hart of Haida Gwaii, featuring the Wasgo, or Haida Sea-Wolf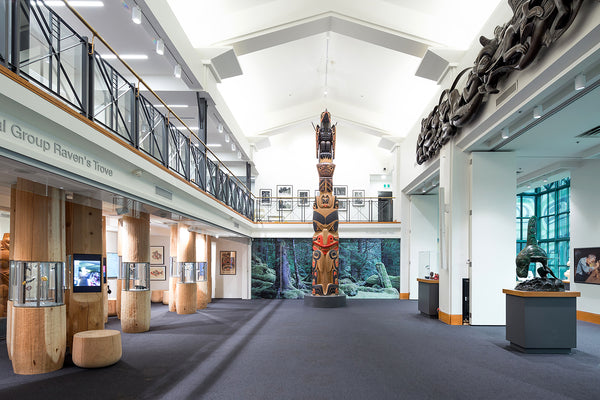 Main Gallery
Sama Jim Canzian
Main Gallery
Sama Jim Canzian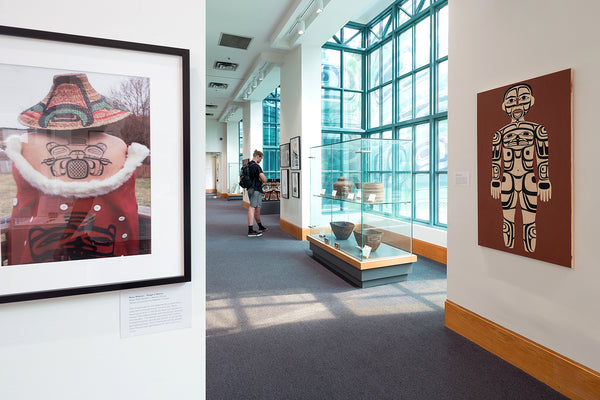 Main Gallery
Sama Jim Canzian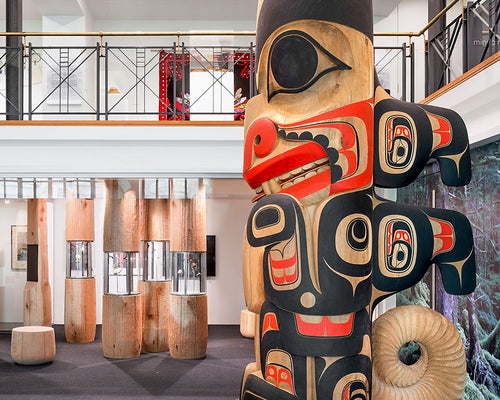 Raven's Trove and Celebration Pole
Sama Jim Canzian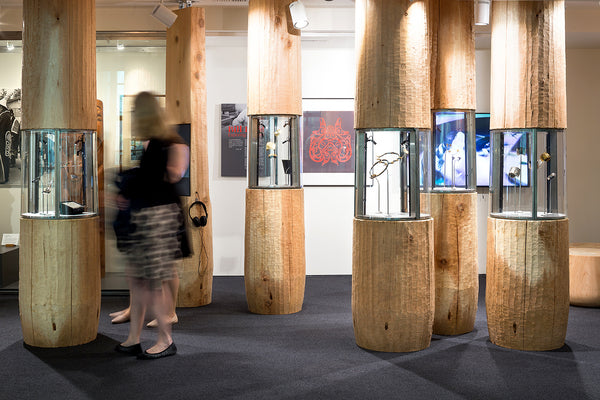 Raven's Trove
Sama Jim Canzian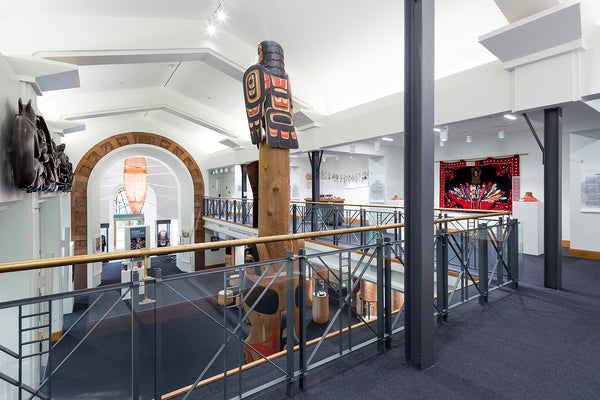 Bryan and Audrey Williams Gallery
Sama Jim Canzian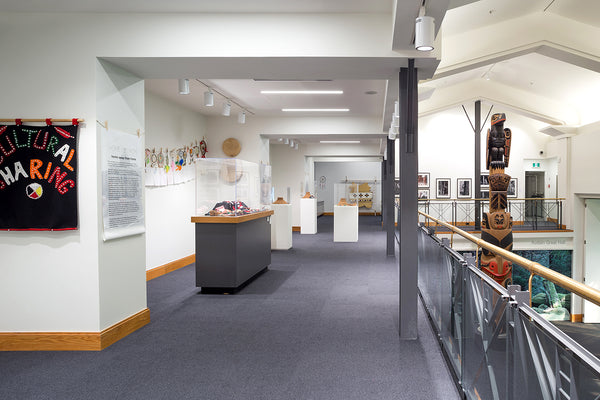 Bryan and Audrey Williams Gallery
Sama Jim Canzian
The Gallery Staff
Allison Andrachuk

Director and CEO

Allison Andrachuk - Director and CEO

Close

Allison brings a wealth of experience as a senior leader, with over fourteen years of involvement in not-for-profit organizations as well as ten years in the cultural sector.  She was formerly the Director of Tides Canada Initiatives where she was responsible for program strategy and operational oversight of a range of Indigenous, environmental and social programs across Canada. Prior to her tenure at Tides Canada, Allison was Manager of Operations and Public Programs at the Contemporary Art Gallery in Vancouver.

 

Aliya Boubard - Curator

Close

Aliya is a member of Sagkeeng First Nation, located on Treaty 1 Territory in Manitoba. She is Anishinaabe and considers herself a multi-disciplinary artist, exploring photography, drawing, design, and more recently, traditional beading. She recently graduated from the University of Manitoba with her Bachelor of Fine Arts, and is currently attending Simon Fraser University to pursue a Post-Baccalaureate Diploma in Indigenous Studies. Aliya completed a fellowship at the Manitoba Museum, and has worked and/or volunteered at the Winnipeg Art Gallery and the Canadian Museum of Human Rights. In her time off, she enjoys reading, travelling and working on her own art projects.

Aliya is just starting out in her career, but is fascinated by museums, Fine Arts and Indigenous issues, and is excited to further her career as part of the Bill Reid Gallery team. She is looking forward to the future projects that she will take on.

Amelia Rea

Assistant Curator

Amelia Rea - Assistant Curator

Close

Amelia Rea – Gudanee X̱ ahl Kil

Sangaay 'laas! Gudangee Xahl Kil hinuu dii kya'aang. Amelia
Rea hinuu dii kya'aang asan. Dii Xaadaagang. Dii guudagang. Tsiits
Gid'aans uu dii jingaagang. Gad Gaaywaas sduu, Xaadaa Gwaay
sduu dii isgaagang. Vancouver ahl naangang.
Amelia belongs to the Tsiits Git'anee clan from Old Massett, Haida Gwaii. Amelia is a Haida Nation-based scholar, being immersed in Haida language, singing, dancing, and repatriation all of her life. As a lifelong member of the Haida Repatriation Committee, following the lead of her mom, aunties, and elders; she has spent much of her life in museums, in ceremony or potlatches, conferences, language classes, or across the kitchen table with elders and cultural bearers. This has instilled in her a deep love and passion for her Haida culture, community, and storytelling. Alongside her mom, Amelia has helped create a Haida language mobile app with nearly 6000 phrases in Xaad Kil. A young learner of the Haida language, Amelia is a big advocate for language revitalization and preservation which has given her a great sense of responsibility to bring forward the teachings, stories, and language shared with her to future generations.
Amelia is excited to share her knowledge and experience as a young Haida person with the Bill Reid Gallery of Northwest Coast Art as the Assistant Curator.

Beth Carter

Associate Curator

Beth Carter - Associate Curator

Close

Beth Carter is the Associate Curator at the Bill Reid Gallery. Her extensive curatorial career has focused on community involvement and collaboration. From 2009-2015, she worked as Director|Curator at the Nikkei National Museum in Burnaby, BC. Beth was previously Curator of Indigenous Studies with the Glenbow Museum in Calgary, Alberta from 1991-2009, where she worked on many exhibitions, including Honouring Tradition: Reframing Native Art and Nitsitapiisinni: Our Way of Life. She has a Bachelor of Arts from the University of British Columbia and a Masters in Social Anthropology from the University of Cambridge in England.
Cheryl Kaka'solas Wadhams

Visitor Services & Gallery Shop Manager

Cheryl Kaka'solas Wadhams - Visitor Services & Gallery Shop Manager

Close

Cheryl is a member of the 'Na̱mǥis Nation with connections to the Ma'a̱mtagila, and Mama̱liliḵa̱la Tribes of the Kwakwa̱ka̱'wakw Nation and is herself an artist. She has many years of sales and merchandising experience in her own business, as well as working for Lattimer Gallery. She is a double alumni from Langara College and holds a Degree in Aboriginal Studies and a Diploma in Small Business, and her experience includes work with the BC Assembly of First Nations and Native Education College. Cheryl is also an active member of the local Kwakwa̱ka̱'wakw Cultural Sharing Group and is participating in a Kwak'wala language program through the First Nations Endangered Language Program at UBC.  She hopes to bring fresh, new ideas forward and support the work already accomplished for the Visitors Services and the Gallery Shop. Cheryl is honoured to have the chance to work at the Bill Reid Gallery. cwadhams@billreidgallery.ca 

Sara Louie

Indigenous Education Specialist

Sara Louie - Indigenous Education Specialist

Close

I would like to introduce myself, my name is Sara Louie, I am a living member of the Musqueam
First Nation for whom my mother's paternal father is a descendant of the "people of the river
grass" today known as Musqueam. My maternal mothers' family is from the Fraser Valley area
also known as Sts'ailes.
I received my Bachelor of Education Degree with an Indigenous Specialization from UBC in
2017. I appreciate art and being creative because it allows one to express themselves. I like how
art is a form of healing and lived realities for many of us, and as we find those connections we
strengthen that truth of our very existence. Art in itself for me is sometimes a personal and
emotional journey, or it can be just that the truth; nothing else; nothing less; nothing more. I
chose to work in Education to help teach the truth about our Indigenous people across the land
because when it comes to right and wrong or who holds the power; truth is not to be silenced
in light of all who and what we have lost.

Alecska Divisadero

Operations Coordinator

Alecska Divisadero - Operations Coordinator

Close

operations@billreidgallery.ca
604.682.3455 ext. 225
Pronouns: she/her/hers

Alecska is a settler originally from France, where she obtained a degree in Business Administration, then pursued a career in photography and video. As a multi-disciplinary and inter-disciplinary artist, her work has been exhibited, published & screened at various galleries, theatres, and artist-centers in Europe and Canada. Since immigrating to this land, she has also been active in the non-profit sector, primarily in arts organizations. She is honored to be able to put her skills and privileges in support of Indigenous arts and culture.


Toonasa Luggi (on leave)

Education Specialist

Toonasa Luggi (on leave) - Education Specialist

Close

Toonasa is Dakelh from her father's side and Wetsuwet'en on her mother's side, and is a member of the Frog clan through her mother. Her family home is in the community of Stellako, located in British Columbia's northern interior. Toonasa moved to Vancouver in 2010 to attend post-secondary and graduated from Emily Carr University of Art + Design in 2014. Throughout the years, she has worked in indigenous communities with youth in various capacities, and is happy to bring both her professional and personal experiences to the education programs at the Bill Reid Gallery. 
Alessandra Marimon (She/Her)

Marketing Specialist

Alessandra Marimon (She/Her) - Marketing Specialist

Close

Alessandra is a Digital Marketer and Journalist with more than 6 years of experience in the nonprofit, advertising and news industries. Originally from Brazil, she has extensive expertise in developing communications and marketing strategies for diverse audiences. In recent years, she has dedicated myself to disseminating strategic actions and projects that promote local communities, with a focus on riverine, rural and indigenous peoples.