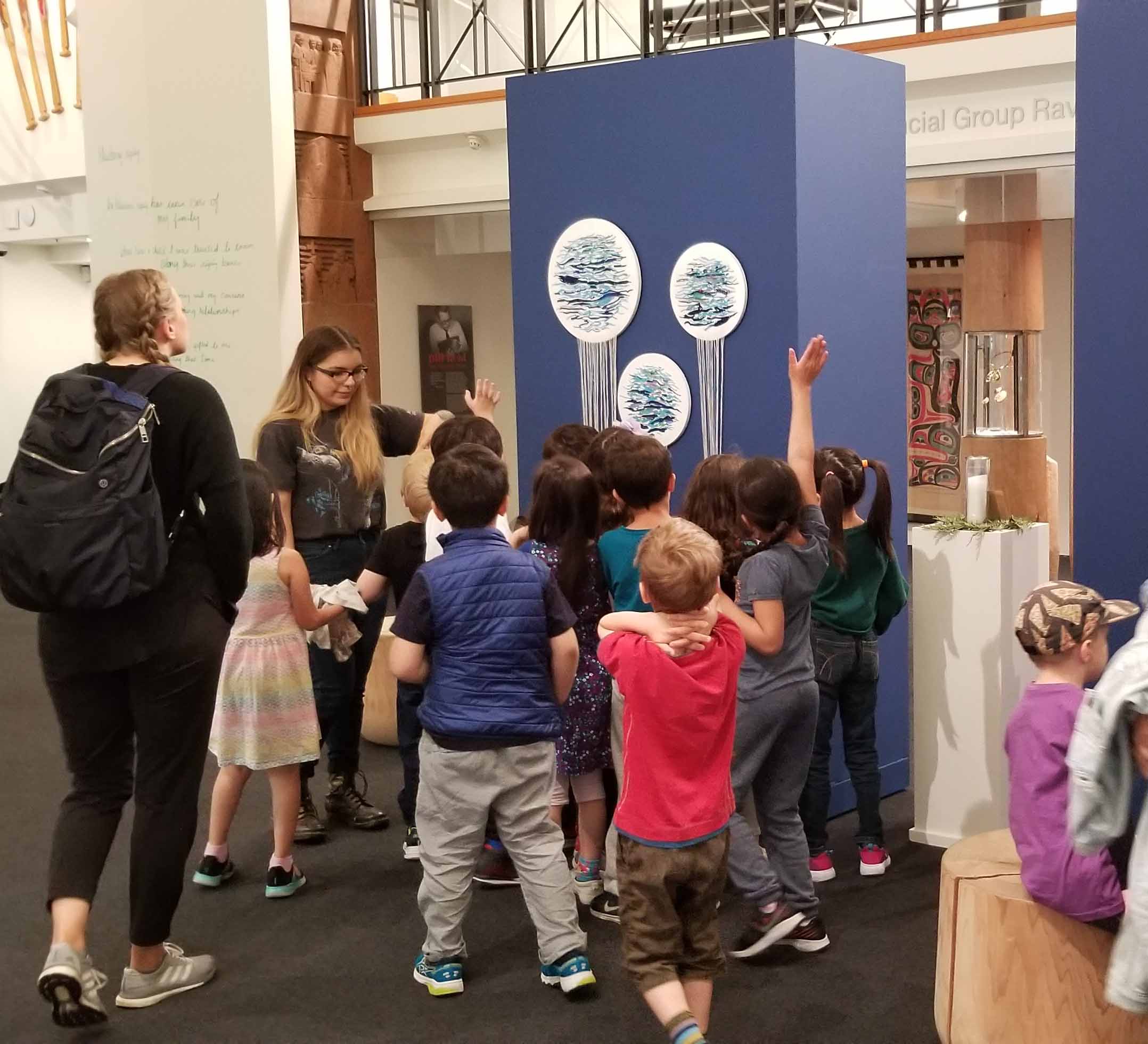 Your donation makes a difference
Your support enables us to build on the extraordinary legacy of Haida artist Bill Reid. Through your contribution, we can continue to increase our collective impact and ability to offer programs that engage and inspire a deeper understanding of Northwest Coast art and culture.
Your donation today will support our 2021 exhibition programming schedule as well as our community accessibility initiatives. 
More than 15 Indigenous artists will be featured in exhibitions
5 opportunities for emerging Indigenous curators and interns
Up to 10 Indigenous artists represented in exhibition publications
Community access for over 600 Indigenous visitors
Subsidized classes for over 200 education program students
36 sponsored tickets available for hands-on learning workshops
Donate Today
Donate Online Here
Donate by Cheque
Cheques should be addressed to the Bill Reid Foundation and can be mailed to the Gallery or left with the front desk staff during opening hours.
Call Us
To make a donation by phone, please call us at 604.682.3455 ext 227
Donate Securities
Giving securities is an easy and tax effective way to make a gift. You will receive a tax receipt for the full amount of your donation and won't pay the standard capital gains tax. There is no minimum gift and we accept all publicly traded securities. To donate securities, consult your financial advisor and ask your broker to transfer securities by completing the transfer form.
Questions about donating?
Please contact our Development Manager, Tine Dupré at 604.682 3455 ext 227 or by email tdupre@billreidgallery.ca
Donating from the U.S.
If you require a US tax receipt, please contact us at 604.682.3455 ext 228 for information on how to facilitate your donation with the Council for Canadian American Relations.
The Bill Reid Gallery of Northwest Coast Art is a registered charitable organization | Charity No. 867858755 RR0001