Volunteers
Help us further reveal the vital and diverse Indigenous cultures of the Northwest Coast through the extraordinary work of Bill Reid and inspirational contemporary art by volunteering at the Bill Reid Gallery
Gallery Guest Services and Gift Shop
Gallery Programs and Special Events
Group Tour Guides
Marketing and Development Support
Bill Reid Foundation Board of Directors
We're currently re-evaluating our volunteer opportunities and will contact you if something comes up.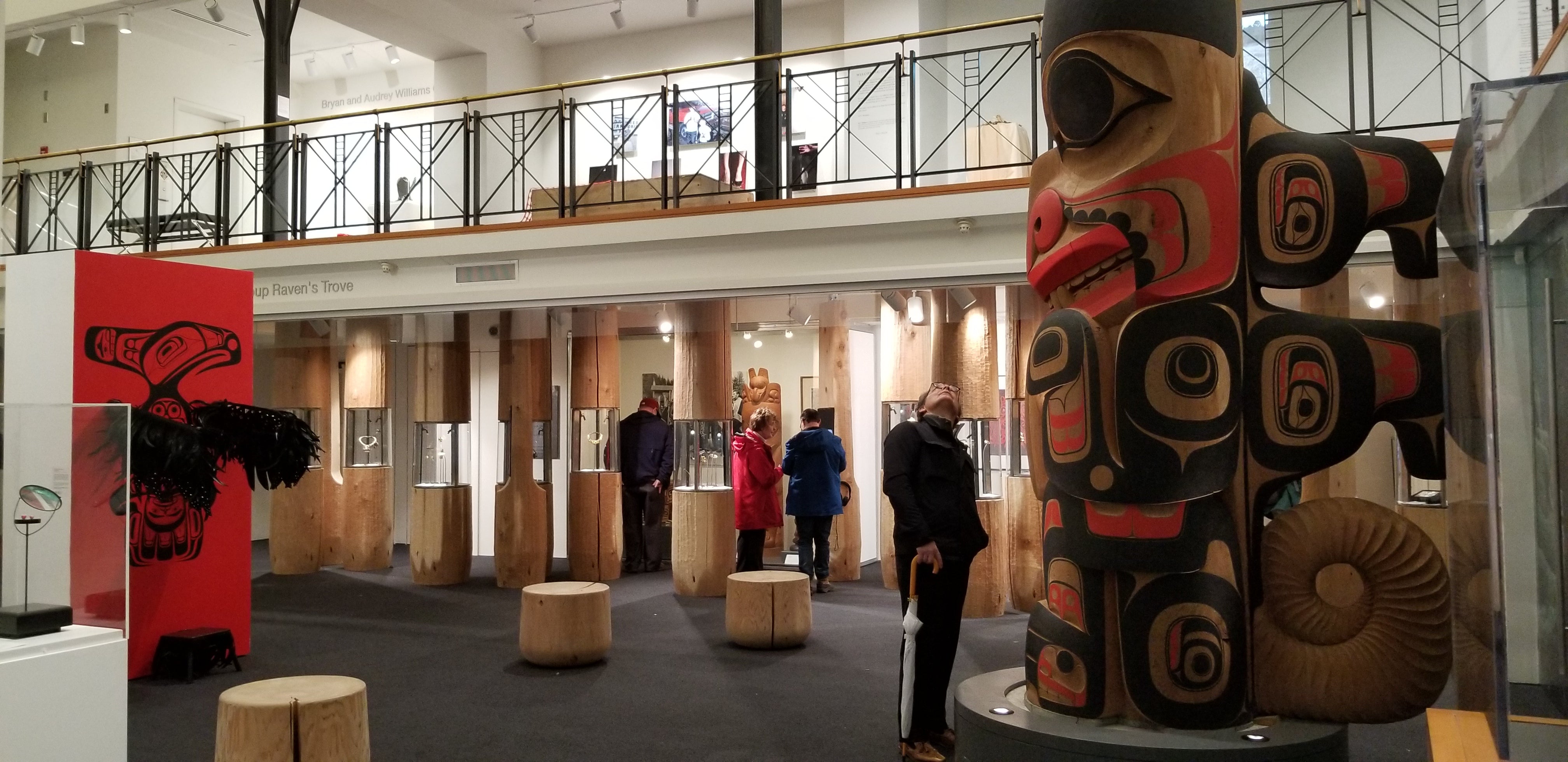 Ready to help with the growth of Canada's only public gallery dedicated to Indigenous Northwest Coast art? Complete our volunteer form below (note: we do request that you consent to a criminal record check). We look forward to the chance to talk with you about our volunteer opportunities. 
Learn about upcoming events and opportunities by signing up for our monthly e-newsletter.
Join the Bill Reid Foundation Board of Directors
We are actively searching for new members to join our Board. The Bill Reid Foundation and its Gallery celebrate the vital and diverse Indigenous cultures of the Northwest Coast through the extraordinary work of Bill Reid and the presentation of exceptional contemporary art. The Bill Reid Gallery is Canada's only public gallery dedicated to contemporary Indigenous Art of the Northwest Coast. If you would like to express your interest in joining the Board of one of Vancouver's most respected and unique First Nations focused arts organizations, please click here.