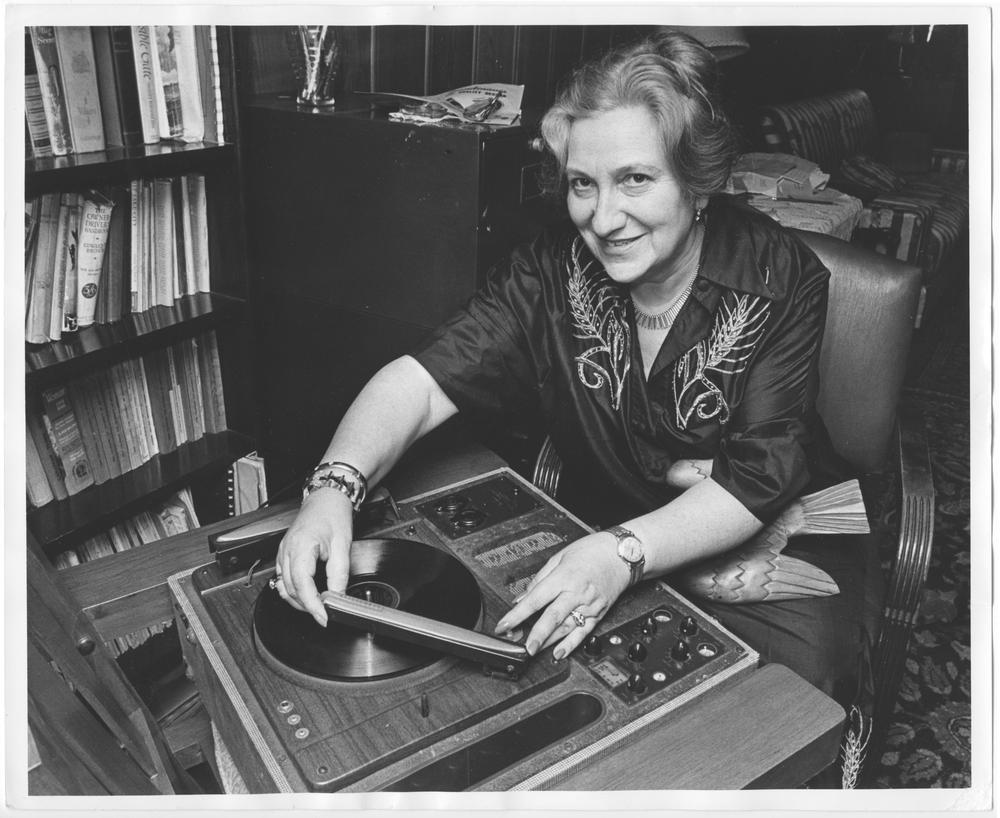 Talk on Dr. Ida Halpern with David Gordon Duke and Michael Schwartz
Wednesday, January 25, 2023 at 2 pm 
Watch the recorded talk
Join us on January 25th for an in-person and livestreamed talk at the Gallery with David Gordon Duke and Michael Schwartz on Dr. Ida Halpern's life and work. As someone who shared a unique and close relationship with Dr. Ida Halpern , David's discussion will focus on both her pivotal work and her fascinating life. Ida fled Austria during the Second World War with her husband and settled in Vancouver, where she dedicated her life to recording, analyzing, and cataloging potlatch and other traditional music of the Coastal Peoples. 
David is a Vancouver music composer, educator, writer, and music critic. He worked under ethnomusicologist Dr. Ida Halpern from 1978-1980 and 1984-1988.
This talk will be included in Gallery admission, and free for those watching online. Please email intern@billreidgallery.ca if you have any questions.
Photo: Dr. Ida Halpern with her audio recorder, c.1960 Photo courtesy of the Royal B.C. Museum and Archives.
2022 Mezzanine Gallery Presenting Sponsor
Support The Gallery
Programs like these have been made available thanks to our generous community of supporters.
Donate