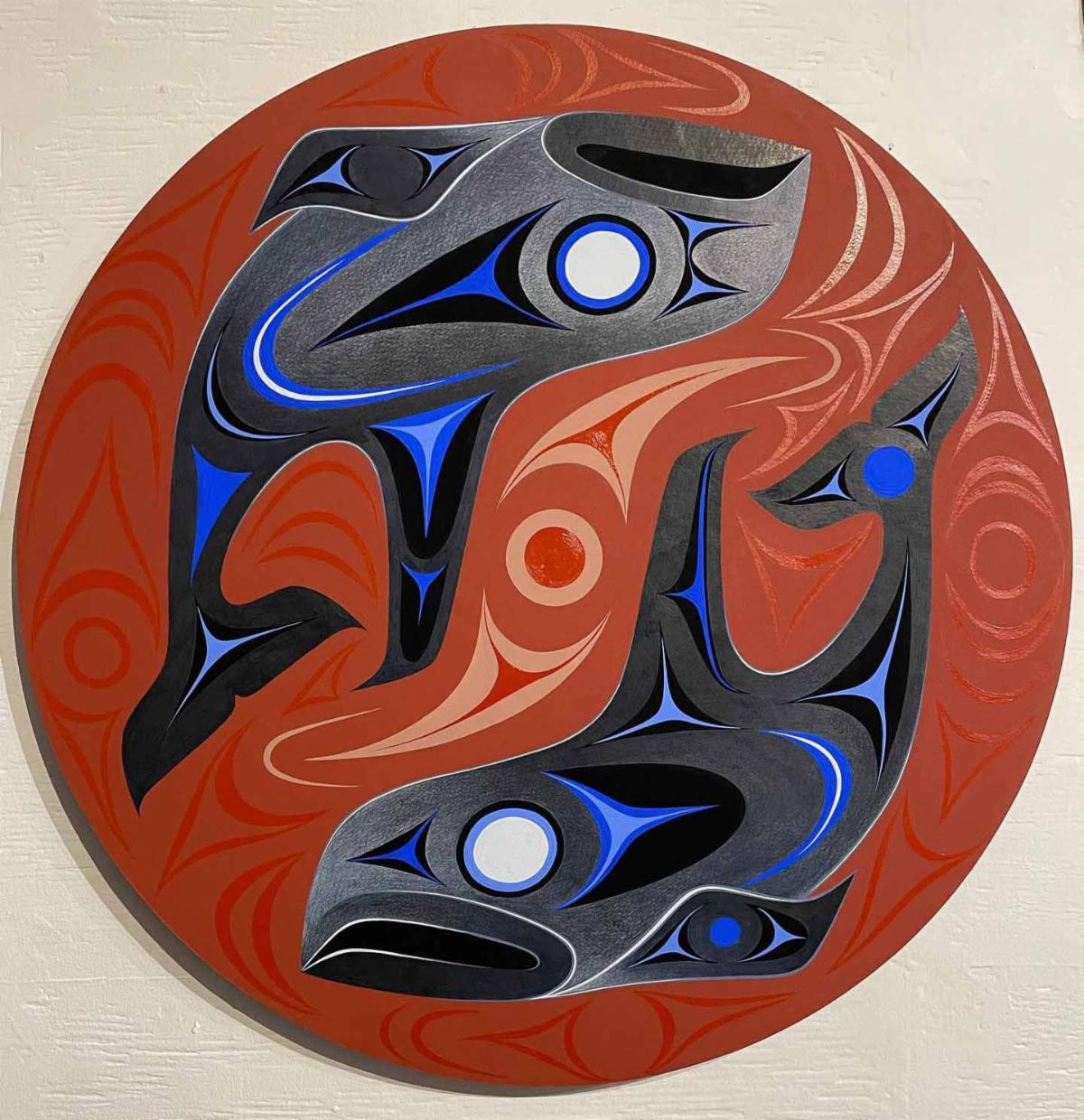 Artist Panel Discussion - True to Place: stímetstexw tel xéltel
Saturday, April 15, 2023 
2 pm - 3 pm
Included with Gallery Admission, 12 and under free
Join us for an engaging panel discussion to coincide with the closing of the True to Place: stímetstexw tel xéltel exhibition. Featuring Atheana Picha and several other artists, in conversation with the exhibition's guest curator, Carrielynn Victor. How are these artists navigating their contemporary environment and the Northwest Coast art world in a digital age? Topics will include the importance of developing one's own artistic style, how the internet has changed how people interact with Northwest Coast art and navigating modern forms of learning about traditional practices and protocols.
This discussion panel will occur in-person and will also be available via livestream.
Image courtesy of Atheana Picha, Blue Black Fish, 2022. acrylic on paper and wood
Supported by:
Support The Gallery
Programs like these have been made available thanks to our generous community of supporters.
Donate