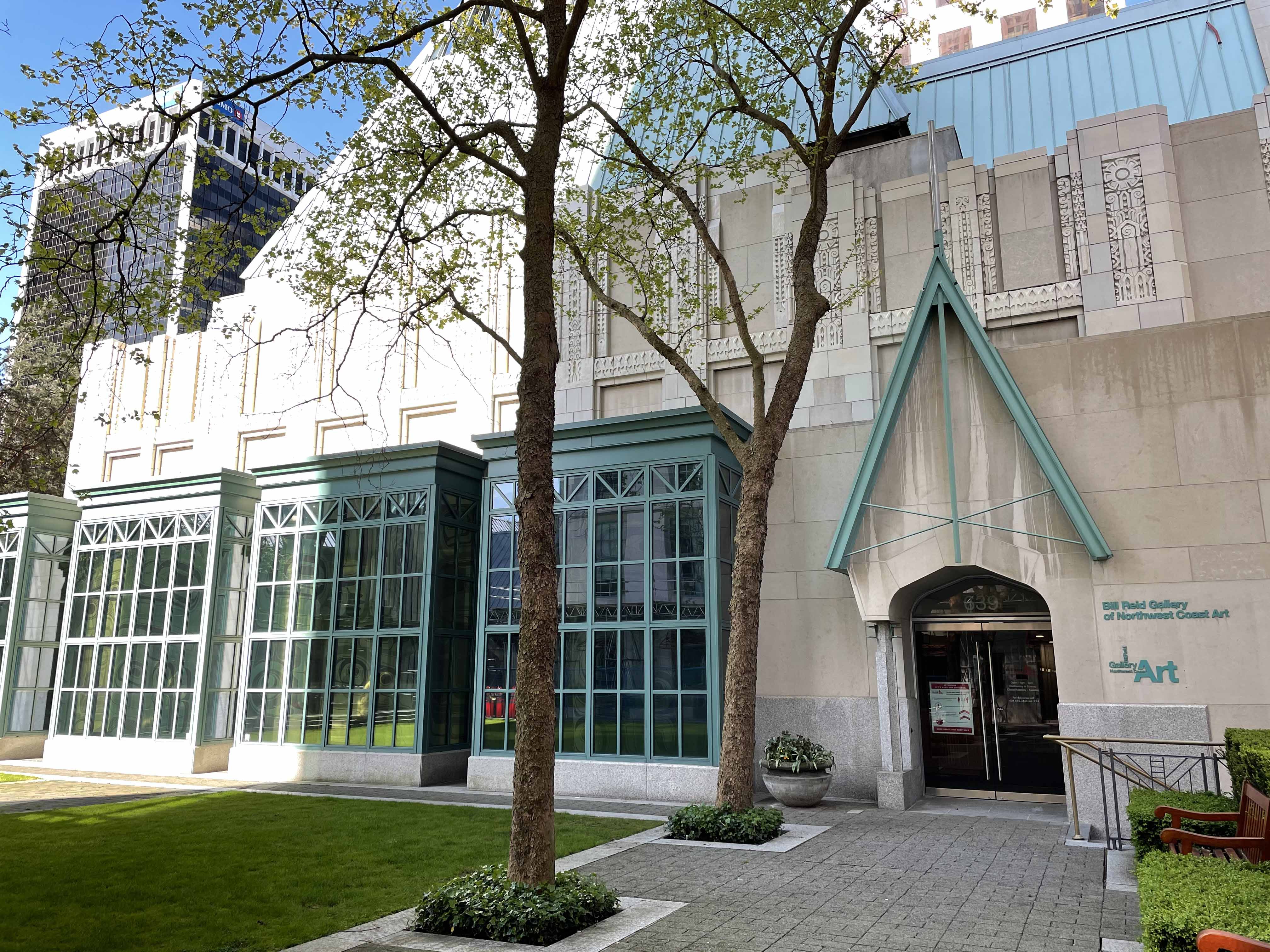 The Bill Reid Gallery Announces DVBIA as Community Access Partner
The Bill Reid Gallery of Northwest Coast Art is excited to announce that Downtown Van as its new Community Access Partner, beginning May 2021. The Community Access Partner contributes to building greater awareness of Indigenous art and culture by supporting the cost of free admission to the Gallery. Free admission is provided year-round for Indigenous visitors, the first Friday of every month, and select days of the year, including Indigenous Peoples Day.
"The Bill Reid Gallery is excited to deepen our relationship with the Downtown Van. Their support will help us remove barriers to participation by providing free access to the Gallery, ensuring the public, Vancouver residents and visitors alike can appreciate and learn from the diverse Indigenous cultures of the Northwest Coast," says Gallery Director and CEO Allison Andrachuk. "This partnership furthers our mission of becoming a truly accessible public art gallery for everyone."
"Indigenous art is a central part of the arts and culture sector within downtown Vancouver, and Downtown Van is thrilled to be partnering with Bill Reid Gallery and supporting the cost of free admission. Art has the universal power of bringing people, cultures, and communities together, and this is exceptionally important in these difficult times," says Charles Gauthier, President and CEO of Downtown Van. "Supporting downtown businesses is critical right now, and post-pandemic recovery is our top priority."
Downtown Van's contribution kicks off with Free Friday on May 7 with free admission to the Bill Reid Gallery of Northwest Coast Art for all visitors between the hours of 2 pm to 5 pm.
Due to the pandemic, the Bill Reid Gallery is following the recommended provincial health and safety guidelines and will limit the number of visitors to ensure 2-metre social distancing.
Other measures include:
No touch payment and online ticket sales
Sanitizer stations throughout the gallery
Temporary removal of interactive objects
Recommendation for wearing masks
Frequent cleaning of high touch surfaces
 About Bill Reid Gallery
The Bill Reid Gallery of Northwest Coast Art is a public gallery nestled in the heart of downtown Vancouver. It was named after acclaimed Haida artist Bill Reid (1920–1998), a master goldsmith, carver, sculptor, writer, broadcaster, and spokesman.
Since opening in May 2008, the Bill Reid Gallery has remained the only public gallery in Canada devoted to contemporary Indigenous art of the Northwest Coast, and is home to the Simon Fraser University Bill Reid Art Collection, as well as special exhibitions of contemporary Indigenous art of the Northwest Coast of North America. Through his art, Bill Reid continues to inspire emerging and established contemporary Indigenous artists. His legacies include infusing the art traditions of the Haida with modern forms of expression, influencing the next generation of artists, and building lasting bridges between First Nations and other peoples.
The Bill Reid Gallery of Northwest Coast Art offers public programs including artist talks and artist-led workshops which provide a greater awareness and appreciation of Indigenous values and cultures. Find out more about upcoming programs.
About Downtown Van
The Downtown Van supports, promotes and represents the shared interests of over 7,000 businesses and property owners in the central 90- block area of Vancouver's downtown core. We focus on priorities voiced by our members: programs and services in the areas of advocacy, accessibility, cleanliness, beautification, business support, marketing and mobility. For more information on Downtown Van, visit www.dtvan.ca
Support The Gallery
Programs like these have been made available thanks to our generous community of supporters.
Donate