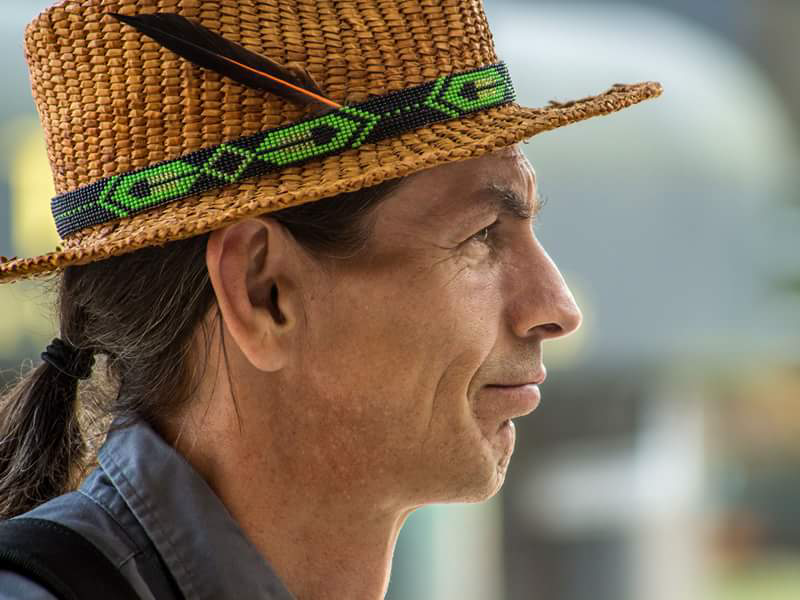 Sold out- Cedar Weaving Reindeer Ornament Workshop
This Workshop is Sold Out
Saturday, December 10, 2022
1 pm - 4 pm
In this in-person workshop led by Haida artist Todd Gíiglgiigaa ('Heath-gee-ga') learn to make your own cedar woven reindeer ornament! Cedar bark is a traditional material used by First Nations all along the coast for traditional regalia, baskets, ropes, and hats. It carries significant meaning and is sacred to many. Harvesting cedar bark is done with care and often includes ceremony. 
This workshop will teach participants to make two cedar reindeer ornaments. All workshop materials will be provided by the Bill Reid Gallery. 
$25 for non-members* | $20 for members*
Limited to 20 participants
Todd G̱íihlgiigaa ('Heath-gee-ga') 
is a Haida Cedar Bark weaver based in Vancouver, BC focused on the practical use of his creations and the community-building potential of this fine craft. Todd first started weaving in 2001 following a mysterious vision he had of the Old Woman of the Forest.
For the past eleven years, Todd has been teaching elders and youth through community programs how to weave cedar bark into creations of beauty.
Todd is currently an artist in residence at Britannia 55+ Community Center, and "Healthy Aging through The Arts," an Arts & Health Project by the City of Vancouver.
You can pay for this workshop online or call Visitor Services at 604 682 3455 ext. 221 to process your payment by phone or pay in person. Please contact Aliya Boubard (Assistant Curator) if you have any questions: aboubard@billreidgallery.ca
Photo of Todd G̱íihlgiigaa courtesy of Lilli Mayer, 2017.
Generously supported by:
Support The Gallery
Programs like these have been made available thanks to our generous community of supporters.
Donate