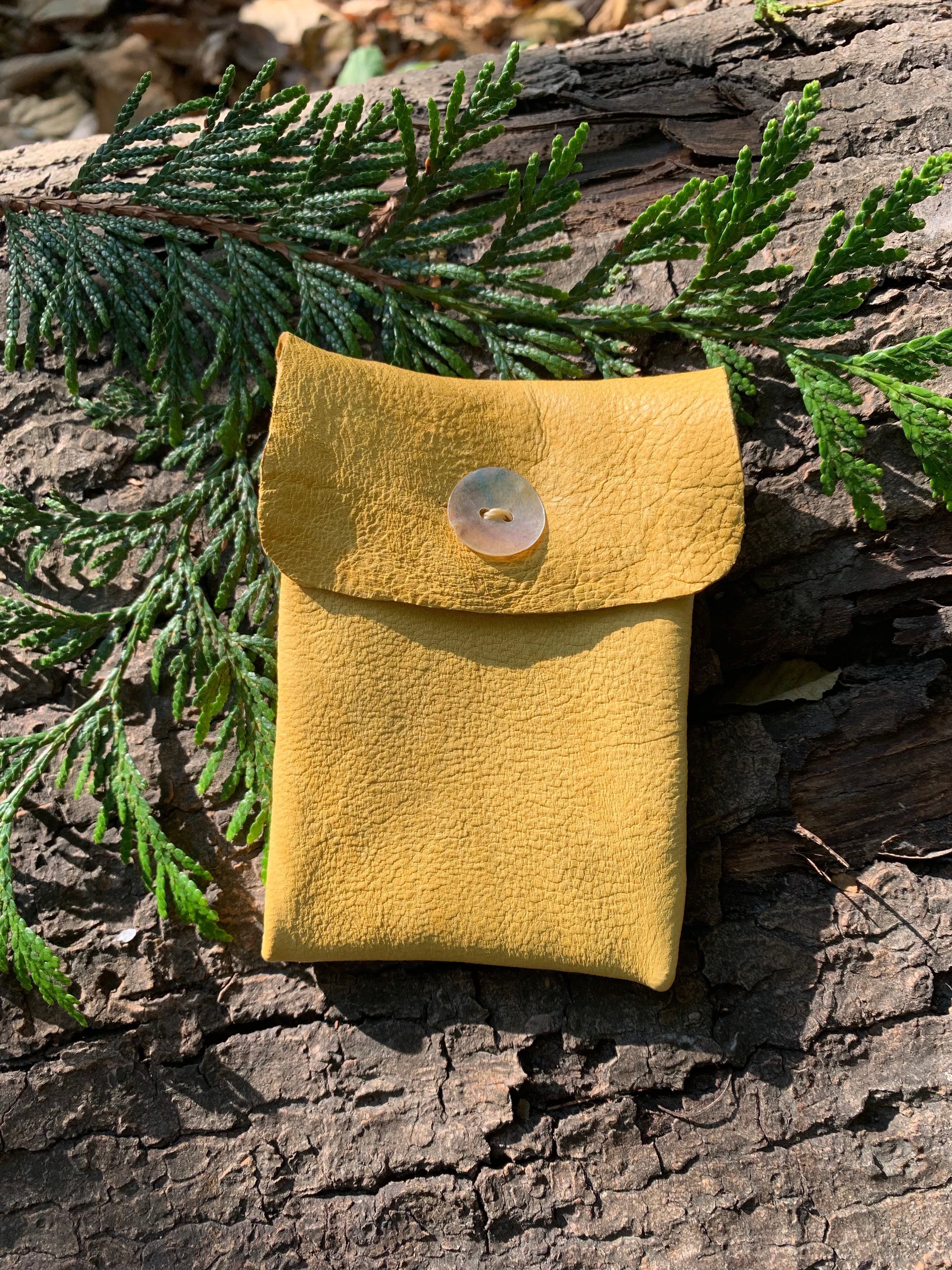 Well-Made Object Workshop: Mini Hide Pouch
Saturday, October 22, 2022
1 pm to 4 pm
$30 for non-members 
$25 for members / Indigenous peoples
Prices do not include taxes
Learn to make your own mini hide pouch! Salish artist Atheana Picha will teach participants to make their own pouches during this in-person workshop. Pouches can be adorned and personalized by each individual participant, using additional materials such as beads, or shells. Materials will be provided on the day of the workshop.  
Atheana Picha is a Salish artist from the Kwantlen First Nation. She was given the traditional name Nashmenetanaht. Atheana was born in Vancouver and currently works out of Richmond, BC. She is an interdisciplinary artist, working mostly in 2-dimensional work. Currently, she is completing two apprenticeships, learning Salish wool weaving from Musqueam weaver Debra Sparrow, and learning wood carving and silver engraving from Squamish artist and educator Aaron Nelson-Moody. Her work is grounded in Salish design through studying the old pieces, observing nature, and learning from her teachers. Her work can be found on her website, www.atheanapicha.work
Limited to 15 participants.
Please contact Aliya Boubard (Assistant Curator) if you have any further questions: aboubard@billreidgallery.ca
Please be advised that this will be an in-person event. A hand sanitizer station and sink washing station will be onsite.
Supported by:
Support The Gallery
Programs like these have been made available thanks to our generous community of supporters.
Donate