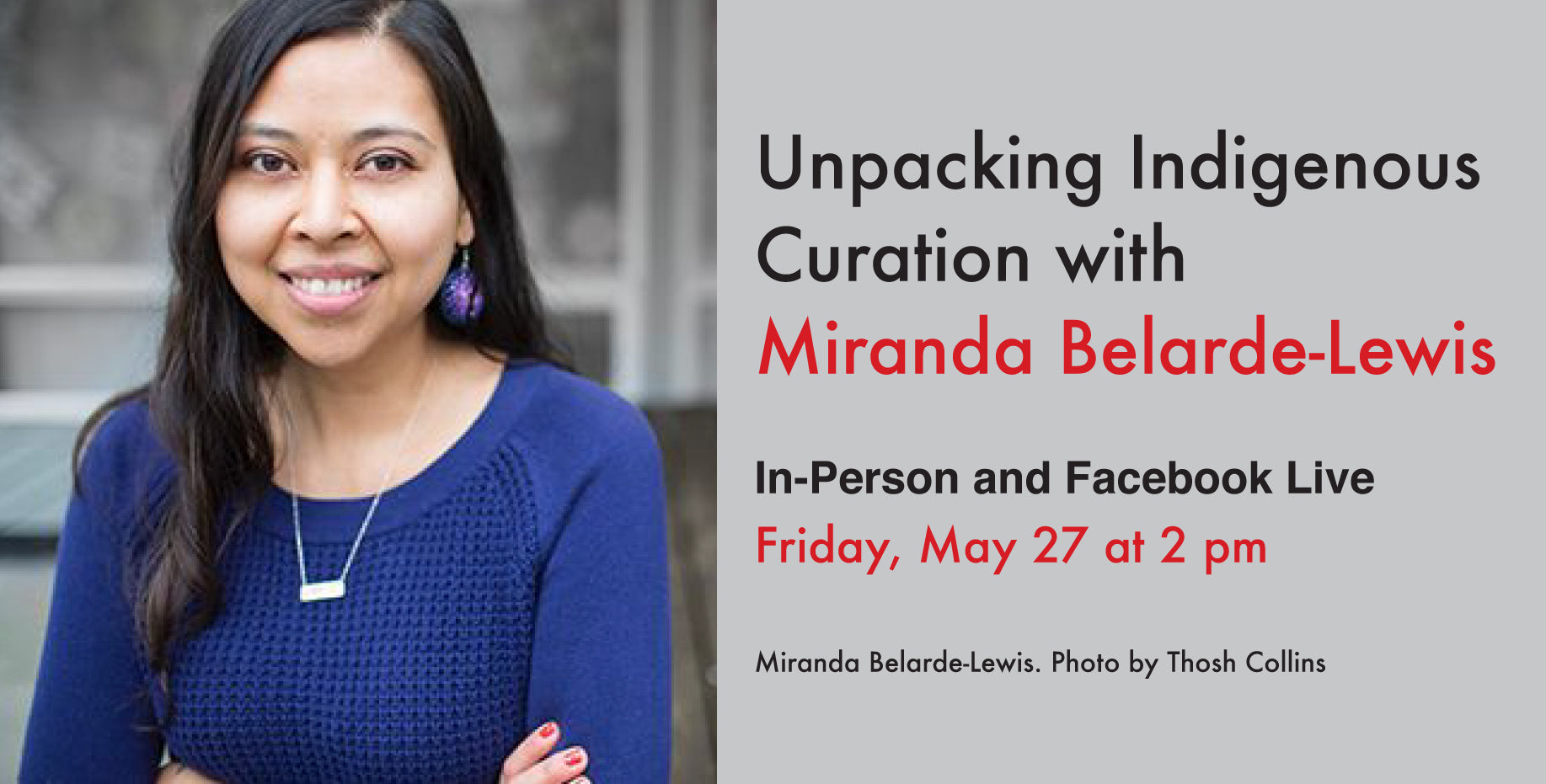 Unpacking Indigenous Curation with Miranda Belarde-Lewis
Join Miranda Belarde-Lewis, guest curator for the Sho Sho Esquiro: Doctrine of Discovery exhibition for an in-person discussion of her curatorial practice, past and present. In all her projects, Miranda works to highlight and celebrate Native artists, their processes, and the exquisite pieces they create.
Dr. Miranda Belarde-Lewis is a citizen of Zuni Pueblo in New Mexico and a member of the Takdeintáan Clan of the Tlingit Nation. She is an independent curator, writer and an Assistant Professor and the inaugural Jill and Joe McKinstry Endowed Faculty Fellow of Native North American Indigenous Knowledge at the University of Washington's Information School. 
Free with Gallery Admission or Membership and for Indigenous Community members.
Curatorial Talk Supporter
Support The Gallery
Programs like these have been made available thanks to our generous community of supporters.
Donate