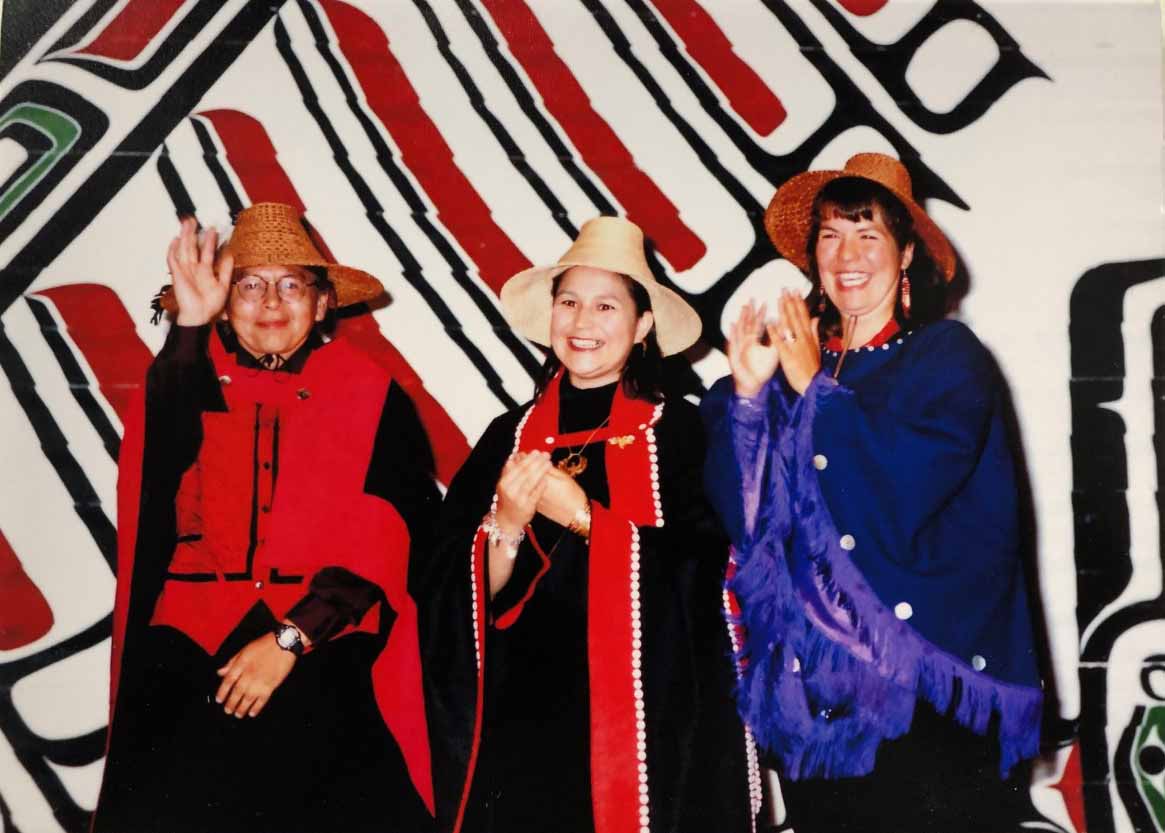 To Pay Respect – The Repatriation Journey of the Haida Nation - online discussion
For the Haida, the path towards repatriation and conciliation has been shaped by Yahguudangang—the act of Paying Respect. Join Lucy Bell and Nika Collison, founding members of the Haida Heritage and Repatriation Society, for a discussion about the processes and challenges of repatriation for the Haida Nation. They will also discuss their recent publication, "The Repatriation Handbook", co-authored with Lou-ann Neel.
Lucy Bell / Sdaahl Ḵ'awaas has developed, delivered and managed an array of pioneering initiatives aimed at increasing awareness of Indigenous culture in BC. Lucy is the former Head of the Indigenous Collections and Repatriation Department at the RBCM. She has an MA - Indigenous Language Revitalization (2016), a Diploma in Cultural Resource Management and is currently working on her PhD at Simon Fraser University.
Jisgang Nika Collison is Executive Director and Curator at the Haida Gwaii Museum at Kay Llnagaay. She is of the Ts'aahl Eagle Clan. She is a singer, drummer, and weaver, and has been working in her community for a number of years on Haida language, dance, and repatriation projects.
To Speak with a Golden Voice Speakers Series is co-presented by the Bill Reid Gallery and the SFU Indigenous Studies and is proudly supported by the Bill Reid Centre for Northwest Coast Studies at SFU.
Support The Gallery
Programs like these have been made available thanks to our generous community of supporters.
Donate