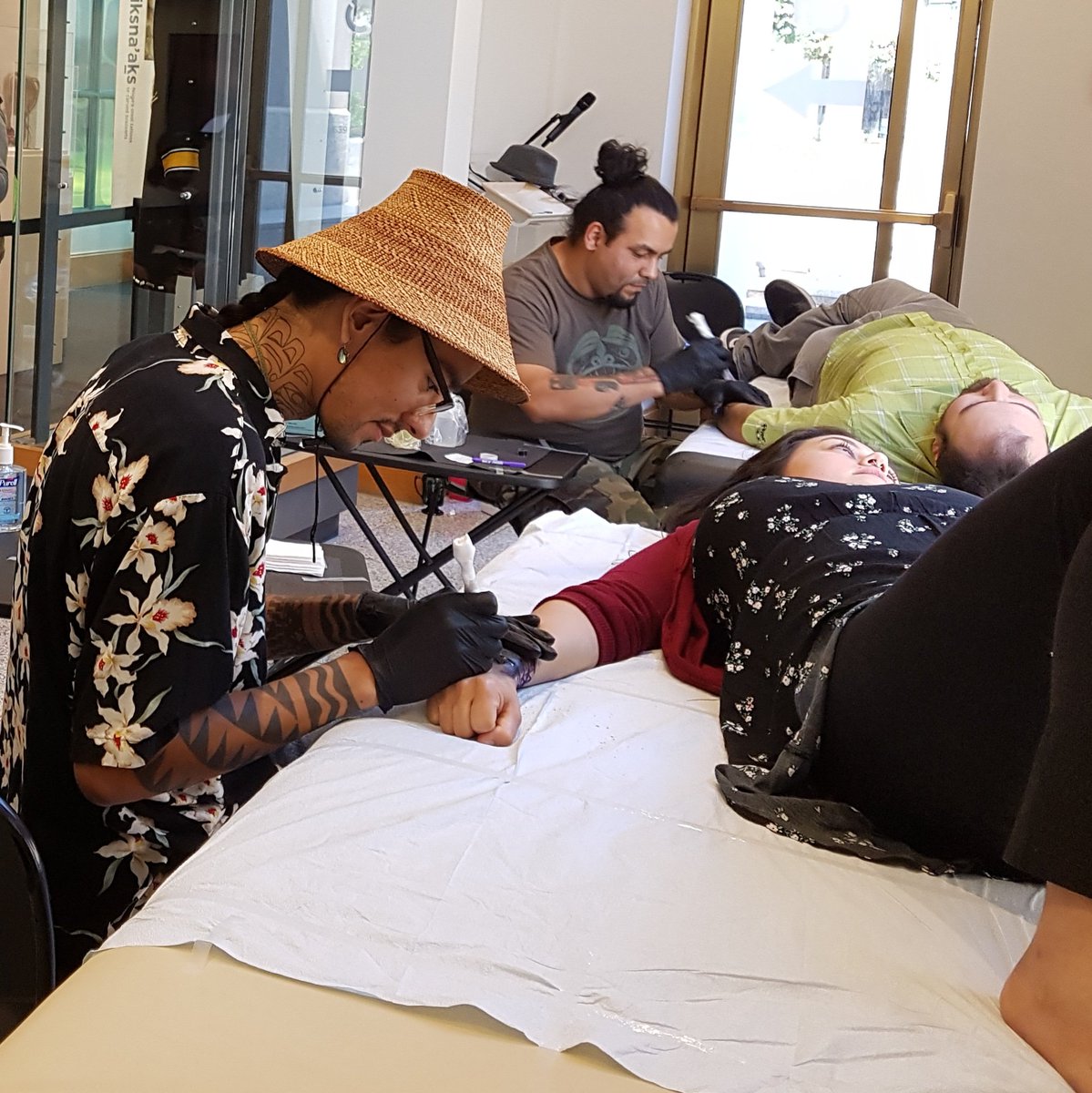 Tattooing Demo with Corey Bulpitt
Come witness traditional and contemporary practices of Indigenous tattooing of the Northwest. Corey Bulpitt, a featured artist in Body Language, will be demonstrating his techniques and discussing his process.
*Please note: those being tattooed have been pre-selected
Saturday, February 23 | 1-4pm
Free with Gallery Admission or Membership
Support The Gallery
Programs like these have been made available thanks to our generous community of supporters.
Donate