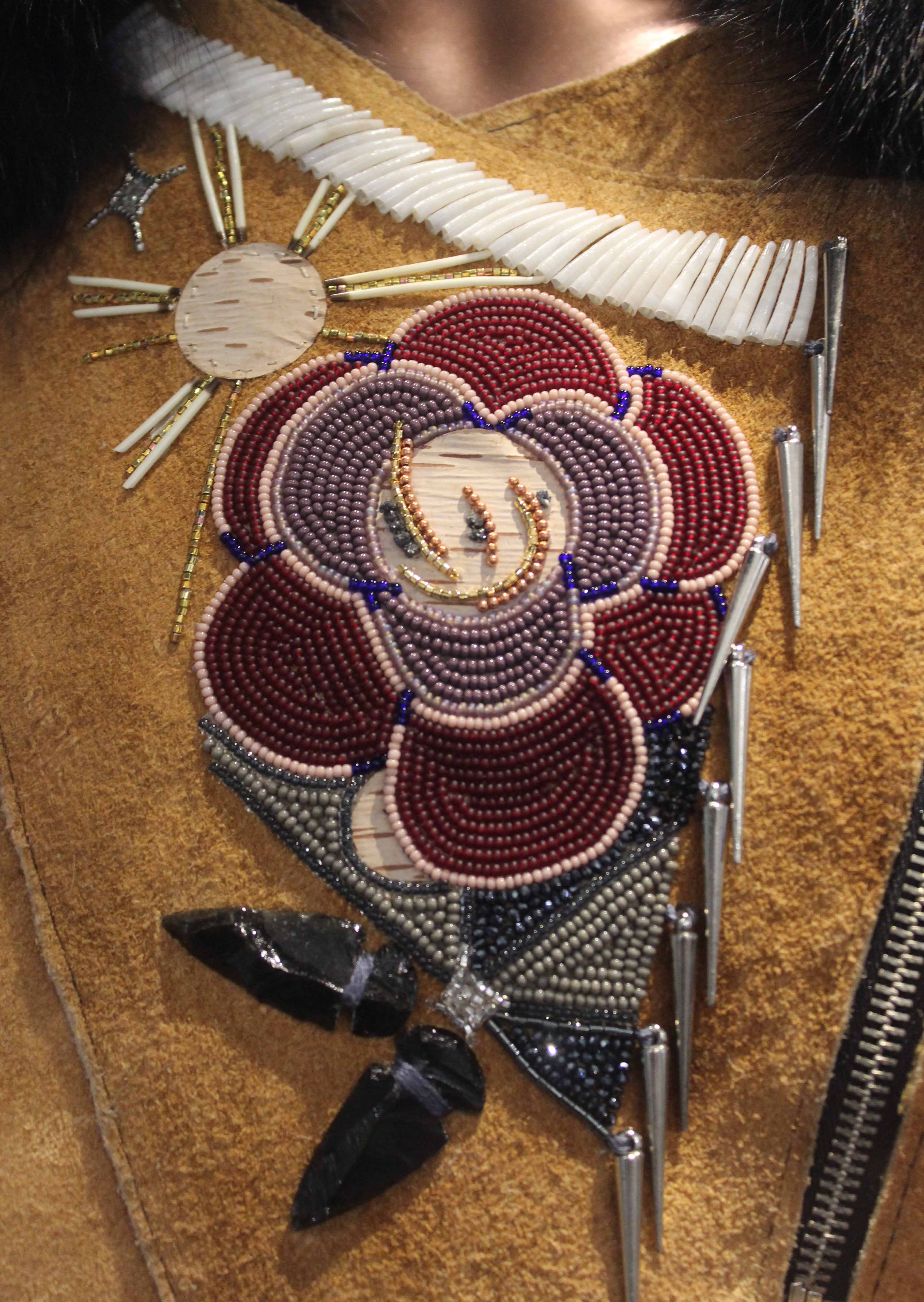 Sold Out-Well-Made Object Workshop - Create your own Power Patch 
This workshop is sold out.
Create your own Power Patch with Sho Sho Esquiro
In-Person Workshop in the Hummingbird Gathering Space
Saturday, March 26, 2022 - 1 pm - 4 pm
$30 for non-members 
$25 for members/Indigenous people
Prices do not include taxes
Make your own unique sewn patch under the guidance of award-winning designer Sho Sho Esquiro. Get inspired by her current exhibition, Doctrine of Discovery, to tell your own story through combining a unique mixture of materials.
Limited to 15 participants. All materials will be supplied. No sewing experience needed. Masks required. Bring reading glasses if you use them for close-up work. Participants will be required to show proof of vaccination.
Please contact Aliya Boubard (Assistant Curator) if you have any further questions: aboubard@billreidgallery.ca
Please be advised that this will be an in-person event, therefore masks and social distancing will be required throughout the duration of the workshop. Hand sanitizer station and sink washing station will be onsite.
You can pay for this workshop online or call Visitor Services at 604.682.3455 ext. 221 to process your payment by phone or pay-in-person prior to the workshop at the Gallery reception desk. Please email us if you have any further questions.
Support The Gallery
Programs like these have been made available thanks to our generous community of supporters.
Donate