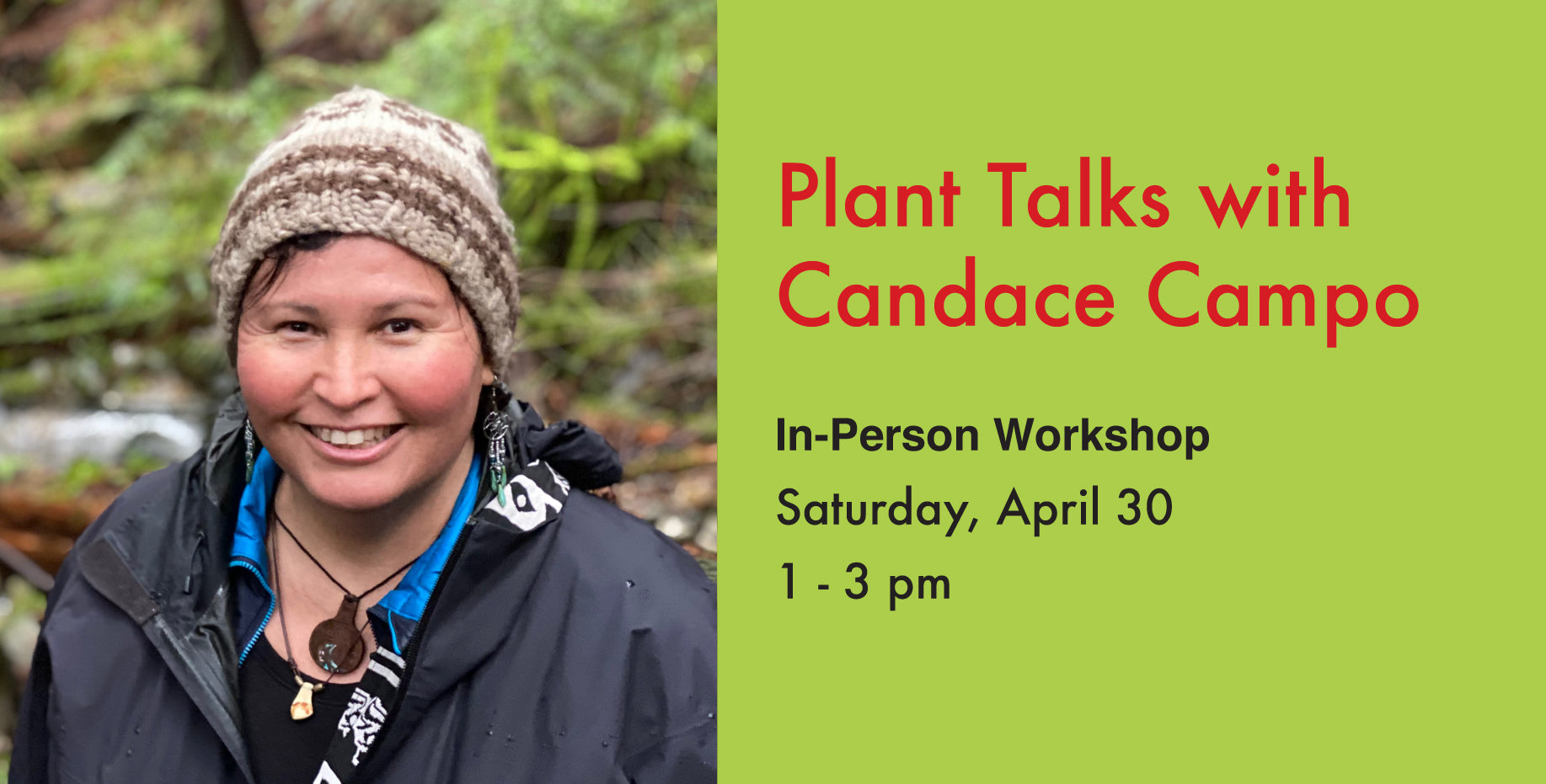 Plant Talks with Candace Campo
Well-Made Object Workshop
Plant Talks with Candace Campo
Saturday, April 30, 2022, 1 - 3 pm 
Start your planting season with the Bill Reid Gallery! Plant your own Indigenous plants, as provided by the Gallery, in our outdoor pavilion while you listen to the stories and knowledge of local plants from Candace Campo. Candace is the owner and operator of Talaysay Tours, a local Indigenous company which provides eco-tourism experiences in and around Vancouver, Squamish and the Sunshine Coast.
Candace, ancestral name xets'emits'a (to always be there), is a Shíshálh (Sechelt) member born and raised on the Sunshine Coast of British Columbia. Today, Candace and her family live in the Sḵwx̱wú7mesh community in the village of Xwemelch'stn in West Vancouver. She started Talaysay Tours in 2002 and provides Indigenous, cultural and outdoor experiences and events to international and local guests, community organizations, corporations and schools. Indigenous, Shíshálh language and cultural revitalization is at the height of Candace's life work.
This workshop will be held outdoors (rain or shine) at the Bill Reid Gallery of Northwest Coast Art. Please contact Aliya if you have any questions: aboubard@billreidgallery.ca
Workshop Fee
Option 1A - $30.00 - Workshop fee - Non Member
Option 1B - $25.00 - Workshop fee - Gallery Member/Indigenous People
Workshop Fee and $10 Planter pot
Option 2A - $40.00 - Workshop fee - Non Member and planter pot
Option 2B - $35.00 - Workshop fee - Gallery Member/Indigenous People and planter pot
*Prices above do not include taxes.
Photo courtesy of Talaysay Tours
Supported by:
Support The Gallery
Programs like these have been made available thanks to our generous community of supporters.
Donate