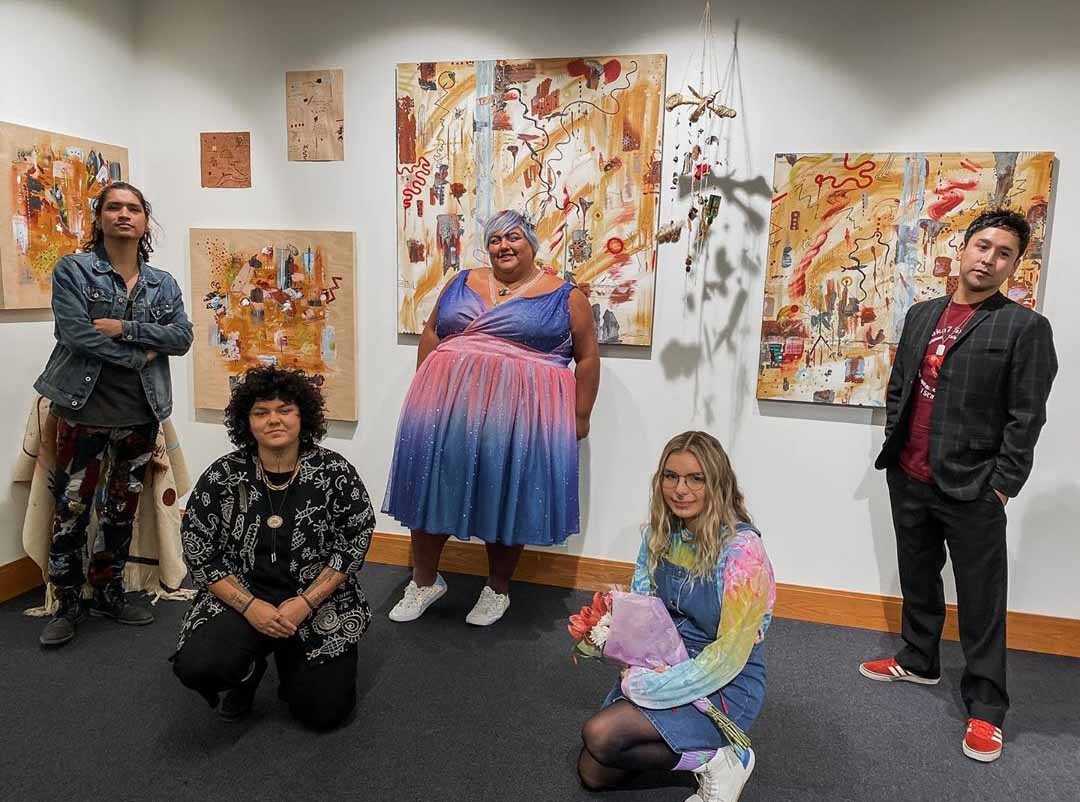 Online Event - Exploring Indigequeer Identities - Panel Discussion
If you missed this online event you can watch the recorded panel discussion.
How do the lives of Indigequeer people challenge and transcend colonial understandings of gender and sexuality? Today, simply existing and surviving is a direct and profound defiance of the (currently) dominant European settler cis-heteronormative state. For decades, Indigequeer folks have been proudly reclaiming their identities, bodies, and community roles. 
Join us for an online panel discussion featuring Morgan Whitehead, Levi Nelson, Jaz Whitford and Raven John. Moderated by guest curator Toonasa Luggi, the panel will explore the unique experiences within the diversity of Indigequeer identity, as explored in our current exhibition Resurgence: Indigequeer Identities.
Supported by the BC Arts Council, Metro Vancouver, RBC Foundation and the Hamber Foundation; and presented as part of the Chief 7idansuu James Hart Emerging Artist Program.
Support The Gallery
Programs like these have been made available thanks to our generous community of supporters.
Donate