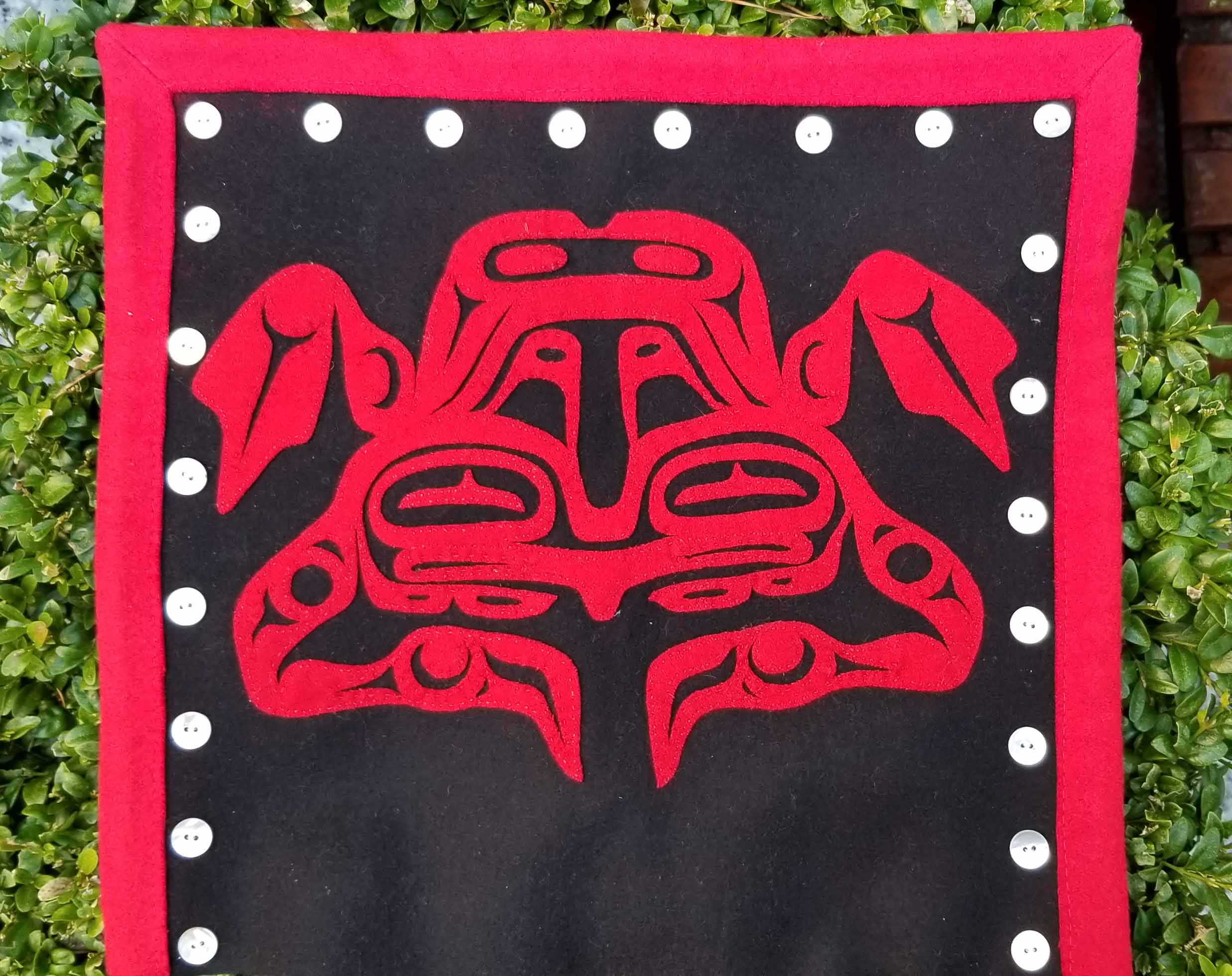 Mini Button Blanket Workshop
Learn how to make your own mini button blanket with Karen Francis. In this workshop, you will learn basic techniques of constructing and sewing a small button blanket. Workshop fees include materials, guided instructions, and gallery admission. The approximate finished size of this workshop blanket will be 8.5 x 11 inches.
Saturday, December 7, 2019, from 1:00 pm - 5:00 pm
$25 for non-members | $20 for gallery members
Limited to 20 participants
Photo: Button Blanket sample created by Karen Francis

You can pay for this workshop online or call Visitor Services at 604.682.3455 ext. 221 to process your payment by phone or pay-in-person prior to the workshop at the Gallery reception desk. Please email us if you have any further questions.
Support The Gallery
Programs like these have been made available thanks to our generous community of supporters.
Donate