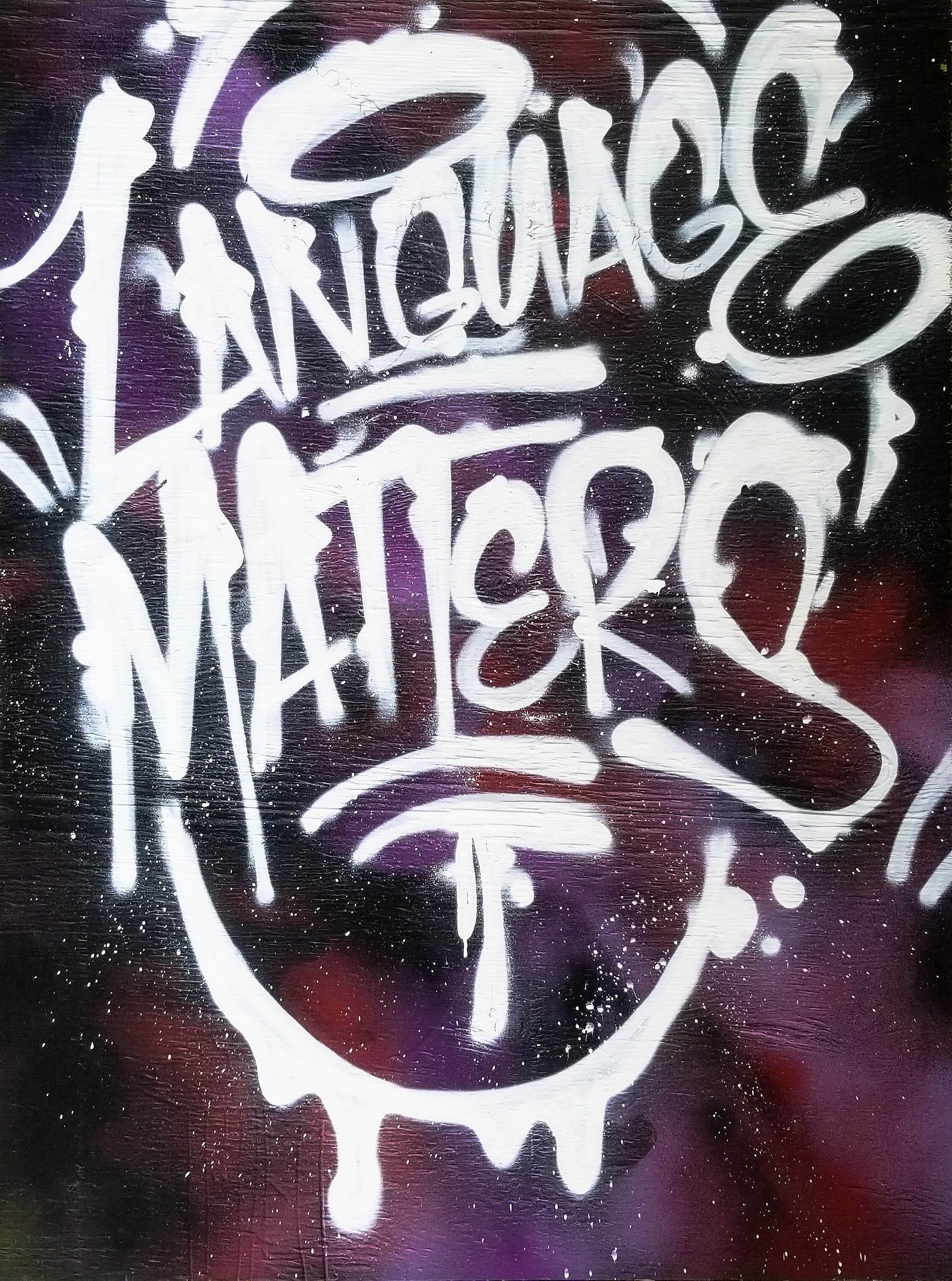 Language Matters: Indigenous Graffiti Workshop
To register please contact education@billreidgallery.ca
Limited capacity to 15 participants.
Join Heiltsuk artist, KC Hall at the Bill Reid Gallery on Saturday, June 15 for this graffiti-based workshop as part of our Language Matters project.
Language Matters is a series of Indigenous youth workshops and an accompanying exhibition in our Mezzanine Gallery that aims to raise awareness on the importance of our Indigenous languages. 2019 is the UN International Year of Indigenous Languages, which highlights the devastating loss of Indigenous languages across the world. As language is a vital aspect of culture and communication, the Bill Reid Gallery is providing space for urban Indigenous youth to express their connection to their language, culture, and identity.
Youth are encouraged to bring a word or phrase in their Indigenous language to use as the basis for their artwork. Art is a valuable tool for cross-cultural communication, and the participants are also invited to express their journeys and challenges in learning language, and their understanding of the assimilationist policies that have attempted to eradicate their languages and cultures. Language Matters is a space to explore and express a spectrum of experiences through the process of creating.
This is a free event for all self-identified Indigenous people between the ages of 14 – 30. Youth of all sexualities, genders, abilities are welcome to join us. Facilities include a universal washroom and elevator. All participants will receive an artist honorarium.
Support The Gallery
Programs like these have been made available thanks to our generous community of supporters.
Donate