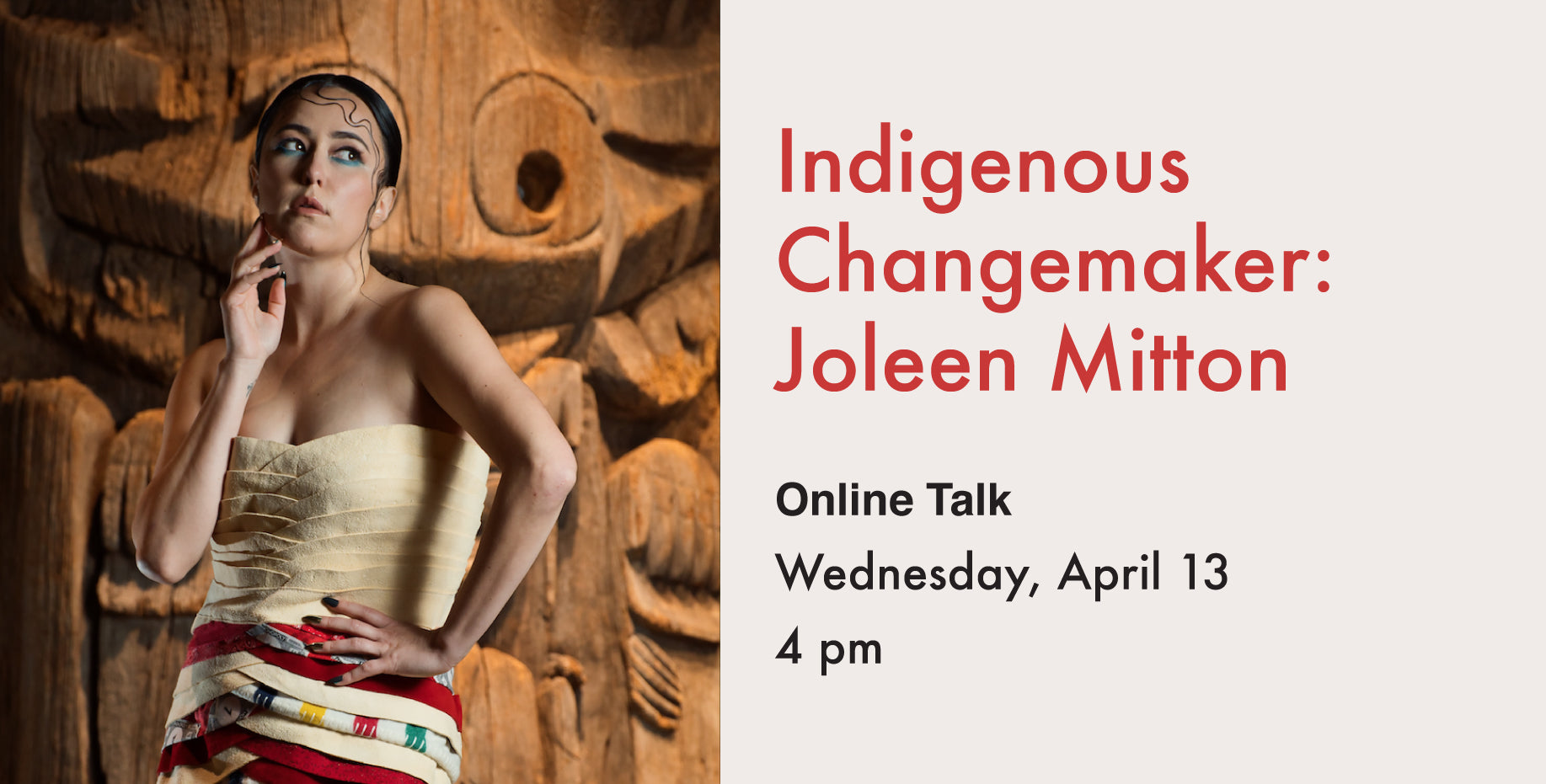 Indigenous Changemaker: Joleen Mitton
Indigenous Changemaker: Joleen Mitton
Wednesday, April 13, 2022 at 4 pm
How do you connect fashion, basketball, and social justice? 
In this online talk, Joleen Mitton (Néhiyaw) will discuss her career in fashion and her passion for sport, art, design, and community building. In 2017, Joleen created Vancouver Indigenous Fashion Week. More recently, she co-founded Supernaturals Modelling (with Patrick Shannon), 
encouraging healthy and high-end Indigenous representation in the commercial and fashion world. Joleen recognizes the power of art and sport to connect people to their communities and will share her work with Indigenous girl's aging out of foster care, and the All My Relations women's basketball team.
Participants will receive a link one day prior to the event.
Support The Gallery
Programs like these have been made available thanks to our generous community of supporters.
Donate