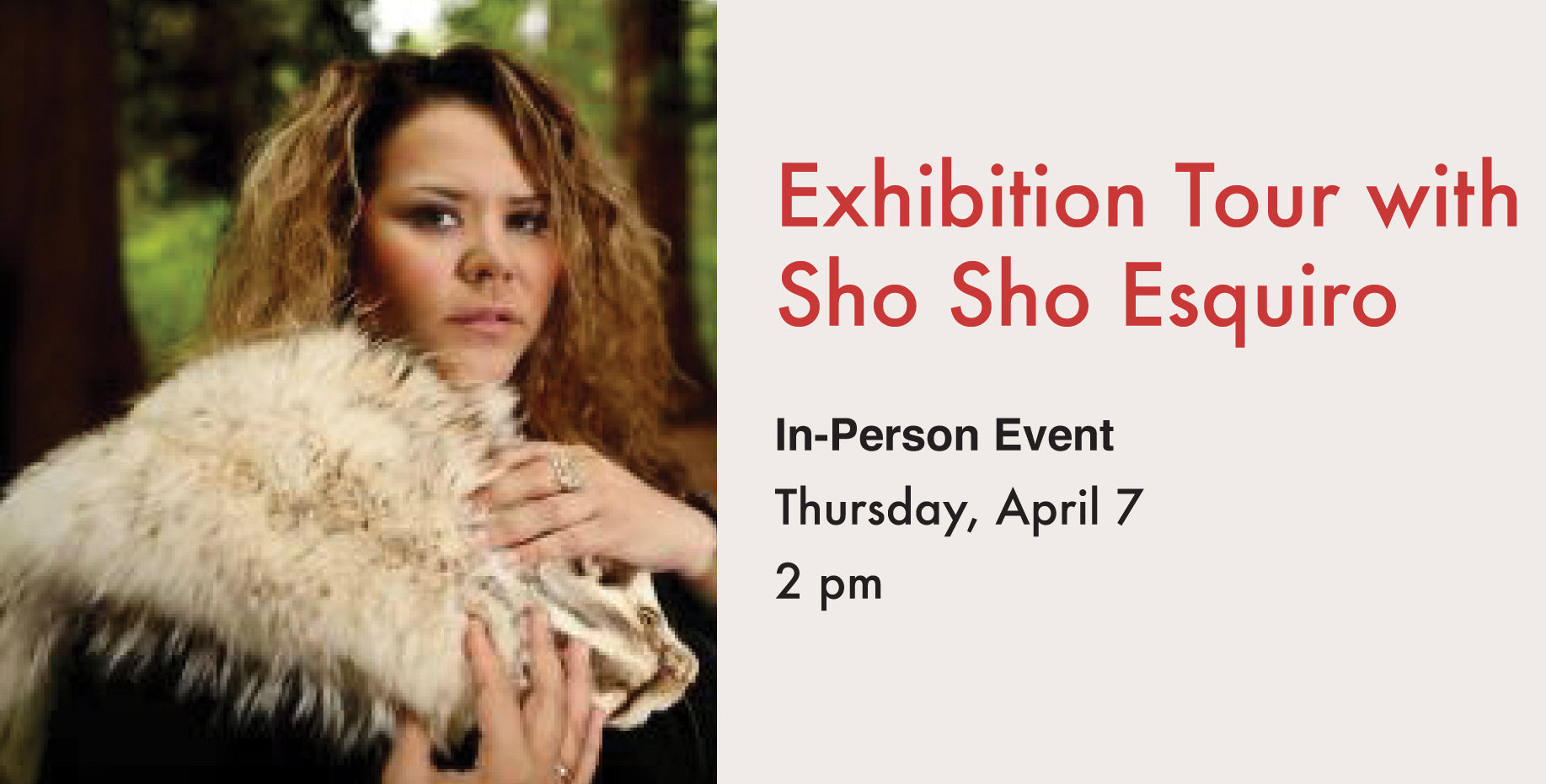 Exhibition Tour with Sho Sho Esquiro
Special Event: Exhibition Tour with Sho Sho Esquiro
Thursday, April 7, 2022 at 2 pm
Join award-winning designer, artist and activist Sho Sho Esquiro (Kaska Dena/Scottish)
for a special in-person tour of her exhibition:
Doctrine
of Discovery. 
Sho Sho will share some behind-the-scenes stories and provide insight into her creative process and what inspires her work.
Free with Gallery Admission or Membership and for Indigenous Community members.
Arrive early as capacity is limited to 30 guests.
Support The Gallery
Programs like these have been made available thanks to our generous community of supporters.
Donate