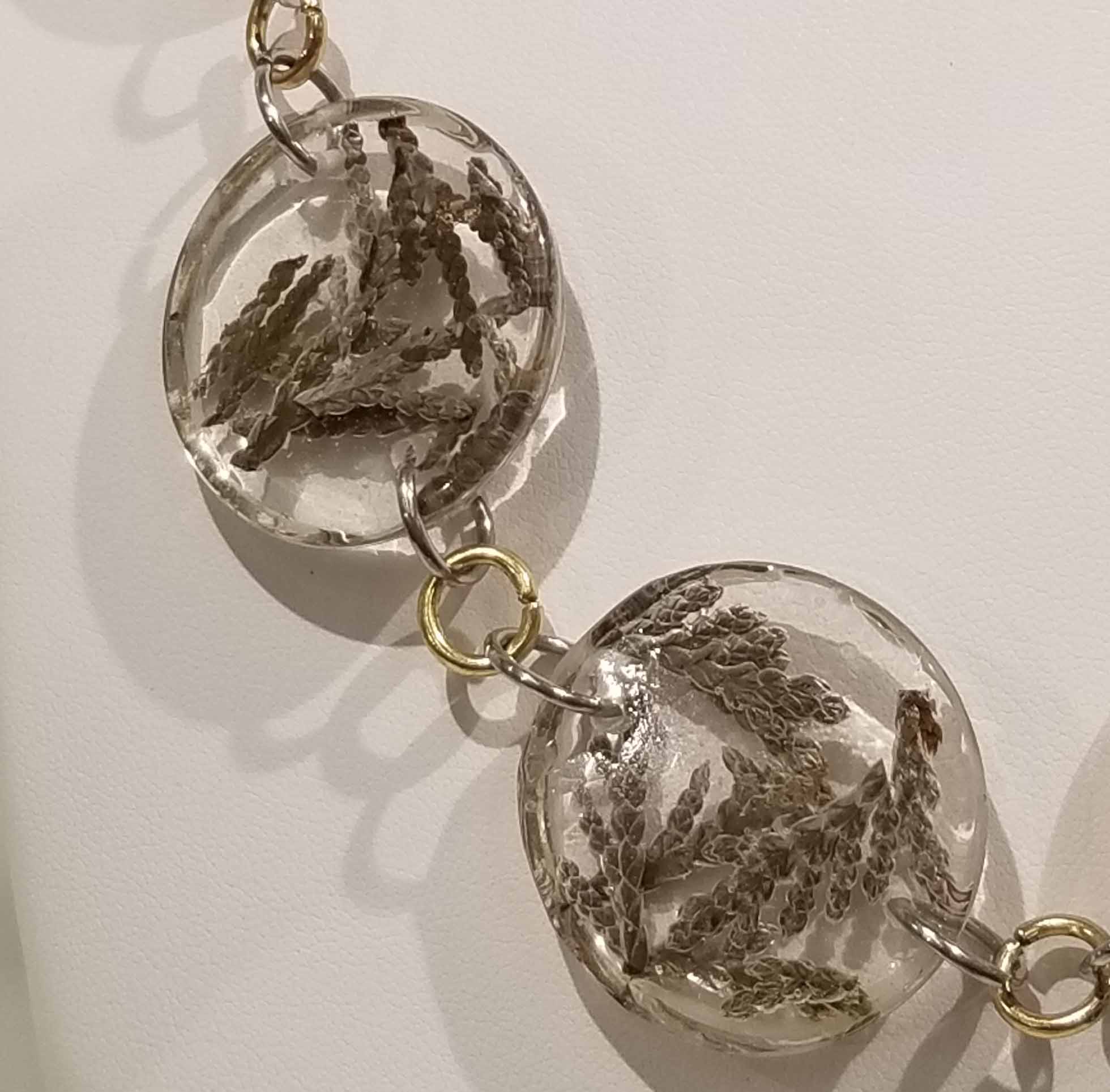 Big Auntie Energy Resin: Online Workshop for the Lazy and the Fabulous
Saturday, January 23, 2021, 1 - 3 pm
This online workshop will be available only in Canada. Shipping outside of Vancouver has now closed. The workshop supply kit can be picked up at the Gallery.
At this time, we will be unable to ship supplies into the USA or internationally due to unpredictable shipping delays.
Make your own "auntie bling pendant" in this workshop led by Morgan Whitehead. This online workshop will show you how to work with liquid resin, to create a pendant with your own unique twist.  
Morgan Whitehead is a Two-Spirit (Plains Cree) artist originally from Saskatoon. He is one of the artists currently featured in Resurgence: Indigequeer Identities. He creates traditionally inspired wearable works that are bold, spirited, and gorgeous. Registration required.
Workshop supply kit box includes: liquid resin, 2 pendant molds, glitter, and UV light bulb can be purchased through the Gallery for $40.00 The box kit can be picked up or mailed (within Canada only). Canada Post Flat Rate shipping fee is $20.00.
*Please note: This online workshop will be available only in Canada. 
If you prefer to purchase your own supplies, we are happy to provide a shopping list! Please contact Aliya if you have any questions: aboubard@billreidgallery.ca
Support The Gallery
Programs like these have been made available thanks to our generous community of supporters.
Donate