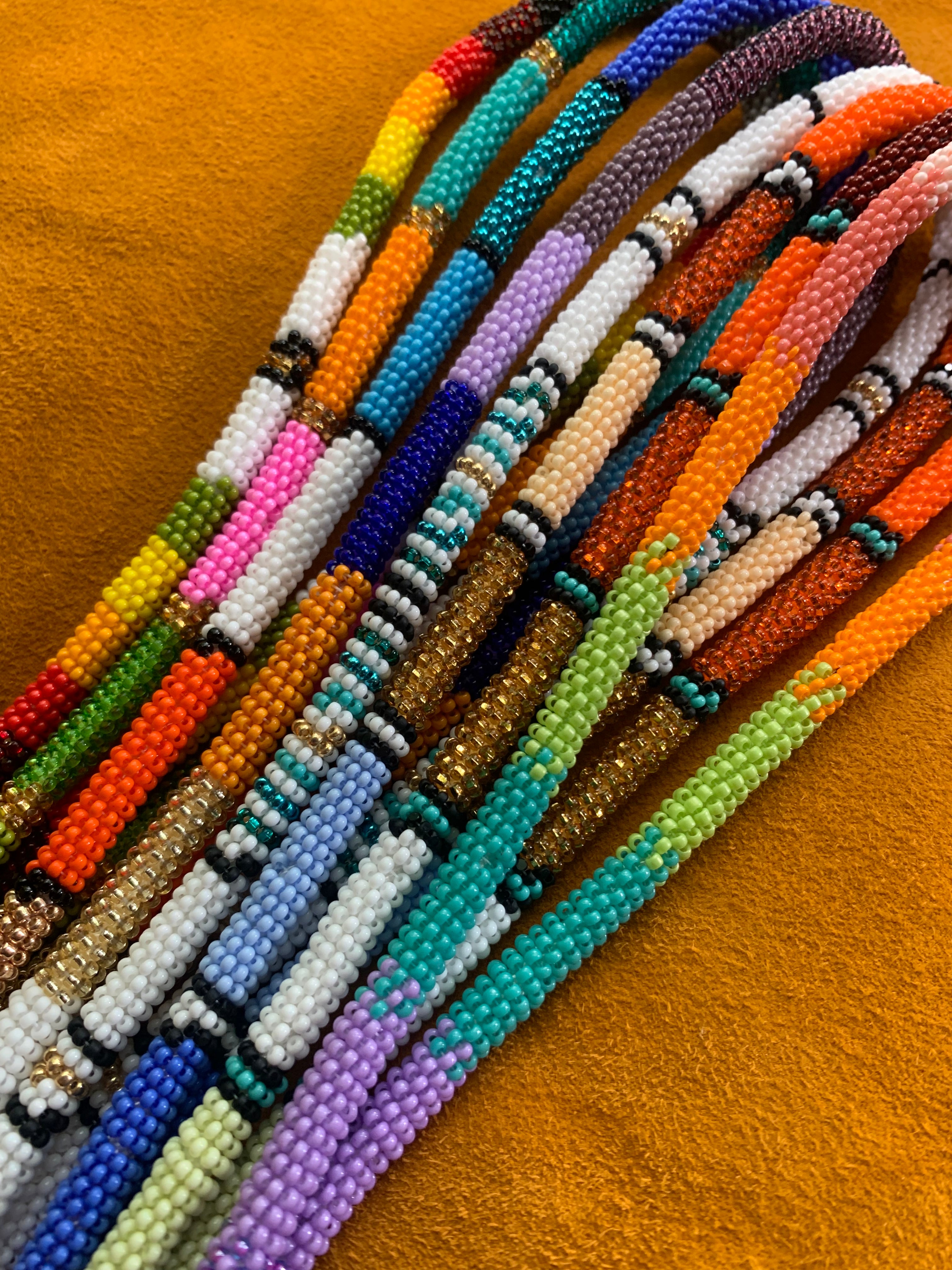 Beaded Nostalgia Beaders Market - Sold Out
Saturday, August 27, 2022, 12 - 4 pm
Are you or is someone you know a beader? 
On Saturday, August 27th, the Bill Reid Gallery of Northwest Coast Art will be hosting a Beaders Market in conjunction with the current Beaded Nostalgia exhibition. We are looking for Indigenous beaders wanting to showcase and sell their work. We welcome all types of beadwork—from earrings to pendants, lanyards, and more! 
Please contact Aliya Boubard (Assistant Curator) if you have any questions: aboubard@billreidgallery.ca
Table sizes will be given on a first-come, first-served basis
3 full tables at 60" long
5 half tables at 35" long
Option 1A : Full Table - Sold Out
$35 - Full Table 
Option 1B : Half Table - Sold Out
$25 - Half Table
Photo courtesy of Aliya Boubard
Support The Gallery
Programs like these have been made available thanks to our generous community of supporters.
Donate