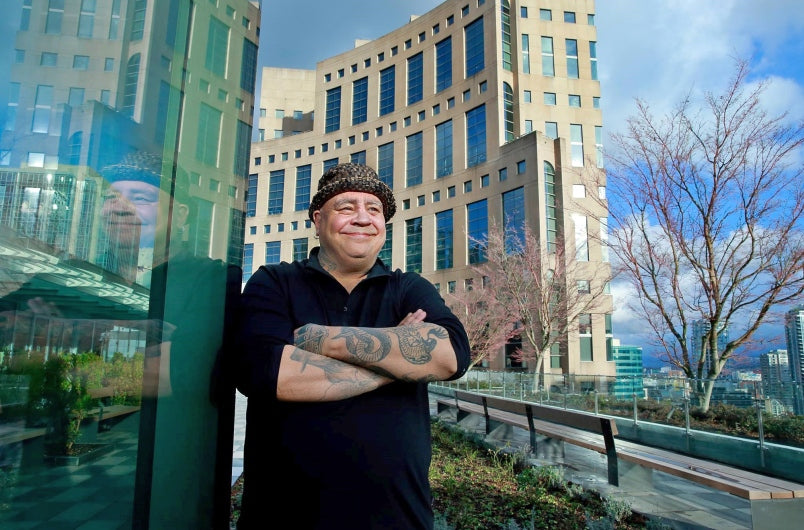 BC Culture Days - Storytelling with Joseph Dandurand
Enjoy free admission from 10 am to 5 pm at the Bill Reid Gallery!
Join us Sunday, September 29 with Kwantlen Storytelling with Joseph A. Dandurand at the Hummingbird Gathering Space - Mezzanine level - 2 pm to 3 pm

Joseph A. Dandurand brings a wealth of experience and knowledge to his role as a storyteller. He is a member of Kwantlen First Nation located on the Fraser River, Dandurand has been a storyteller since he was a young man. His talent and passion for words and sharing stories have followed him through the many journeys of his life.
An accomplished poet, playwright, researcher, archaeologist and proud father of three children, Dandurand received a Diploma in Performing Arts from Algonquin College and studied theatre and direction at the University of Ottawa. He has produced several plays for adults and youth, including works as the Playwright-in-Residence for the Museum of Civilization in Hull in 1995 and a radio script, St. Mary's, produced by CBC Radio in 1999.

Photo courtesy Vancouver Public Library
Support The Gallery
Programs like these have been made available thanks to our generous community of supporters.
Donate