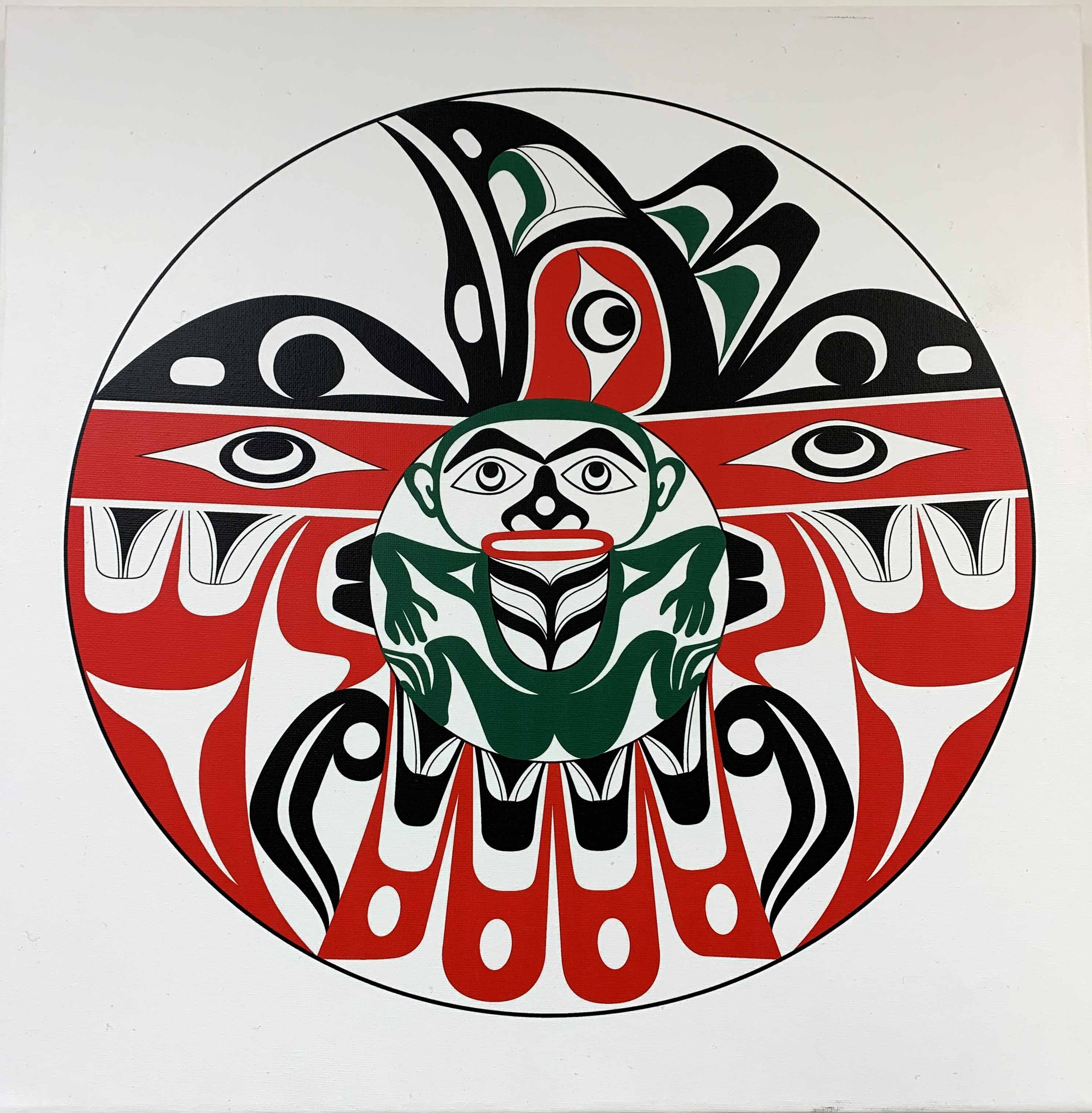 Online Event: Artist Talk with Tom Patterson – Khat-ku'uss 
Saturday, February 20, 1 – 2:30 pm
Online artist talk and art print signing with Tom Patterson as he discusses his artwork and the creation of his latest print.  
Tom Patterson is a Nuu-Chah-Nulth artist who works in a variety of traditional techniques. While he often incorporates his Nuu-Chah-Nulth heritage into his artwork, he has also explored other Northwest Coast styles, such as Bella Coola, Tlingit, and Tsimshian. 
Patterson's artistic journey has been one of discovery. He has gradually expanded his repertoire through a continuing study of his culture making use of books, photographs, and contact with the elders. He enjoys working at a large scale and joins traditional Nuu-chah-nulth designs with his unique and bold style. Currently, he is focusing on passing his knowledge on to the next generation in his home territory.
After the artist talk, Tom signed copies of his new silkscreen print, Khat-ku'uss. This beautiful print is available on our online shop.
Support The Gallery
Programs like these have been made available thanks to our generous community of supporters.
Donate