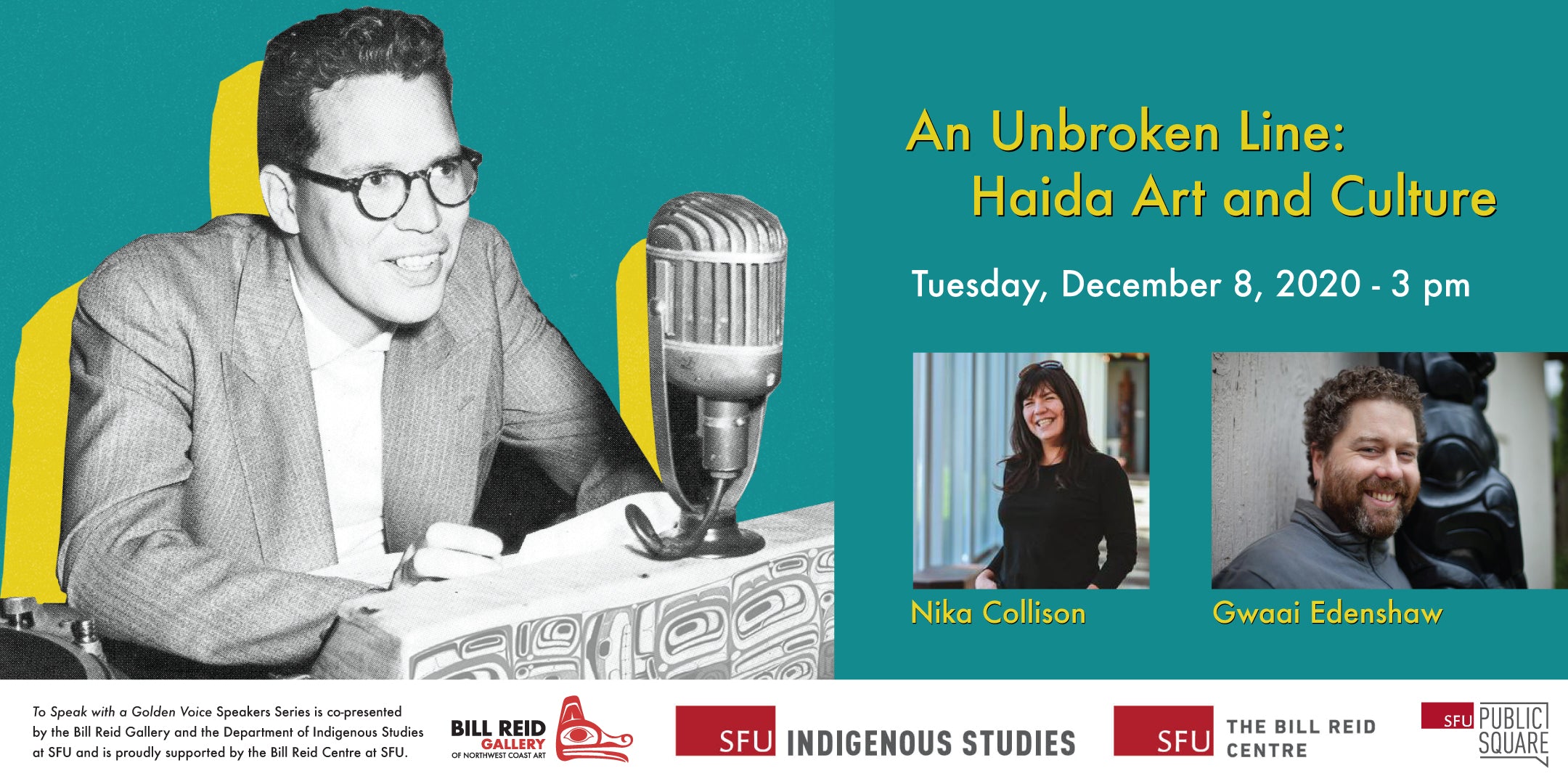 An Unbroken Line: Haida Art and Culture
Tuesday, December 8, 2020, 3 - 4:30 pm
Watch the recorded online event 
Nika Collison, Executive Director / Curator of the Haida Gwaii Museum, author, scholar and granddaughter of Bill Reid; and Gwaai Edenshaw, artist, filmmaker, and co-curator of To Speak With A Golden Voice exhibition, will offer personal reflections on Bill Reid, his art and his legacy.
Jisgang Nika Collison is Executive Director and Curator at the Haida Gwaii Museum at Kay Llnagaay. She is of the Ts'aahl Eagle Clan. She is a singer, drummer, and weaver, and has been working in her community for a number of years on Haida language, dance, and repatriation projects.
Jeweler and pole carver Gwaai Edenshaw is a founding member of K'aalts'idaa K'aa Storytelling Society and a scholar of Haida culture. He was Bill Reid's last apprentice. Gwaai's most recent collaborative work is SGaaway K'uuna, the award-winning feature length film set entirely in the Haida language.
To Speak with a Golden Voice Speakers Series is co-presented by the Bill Reid Gallery and the Department of Indigenous Studies at SFU and is proudly supported by the Bill Reid Centre at SFU and SFU Public Square.
Support The Gallery
Programs like these have been made available thanks to our generous community of supporters.
Donate