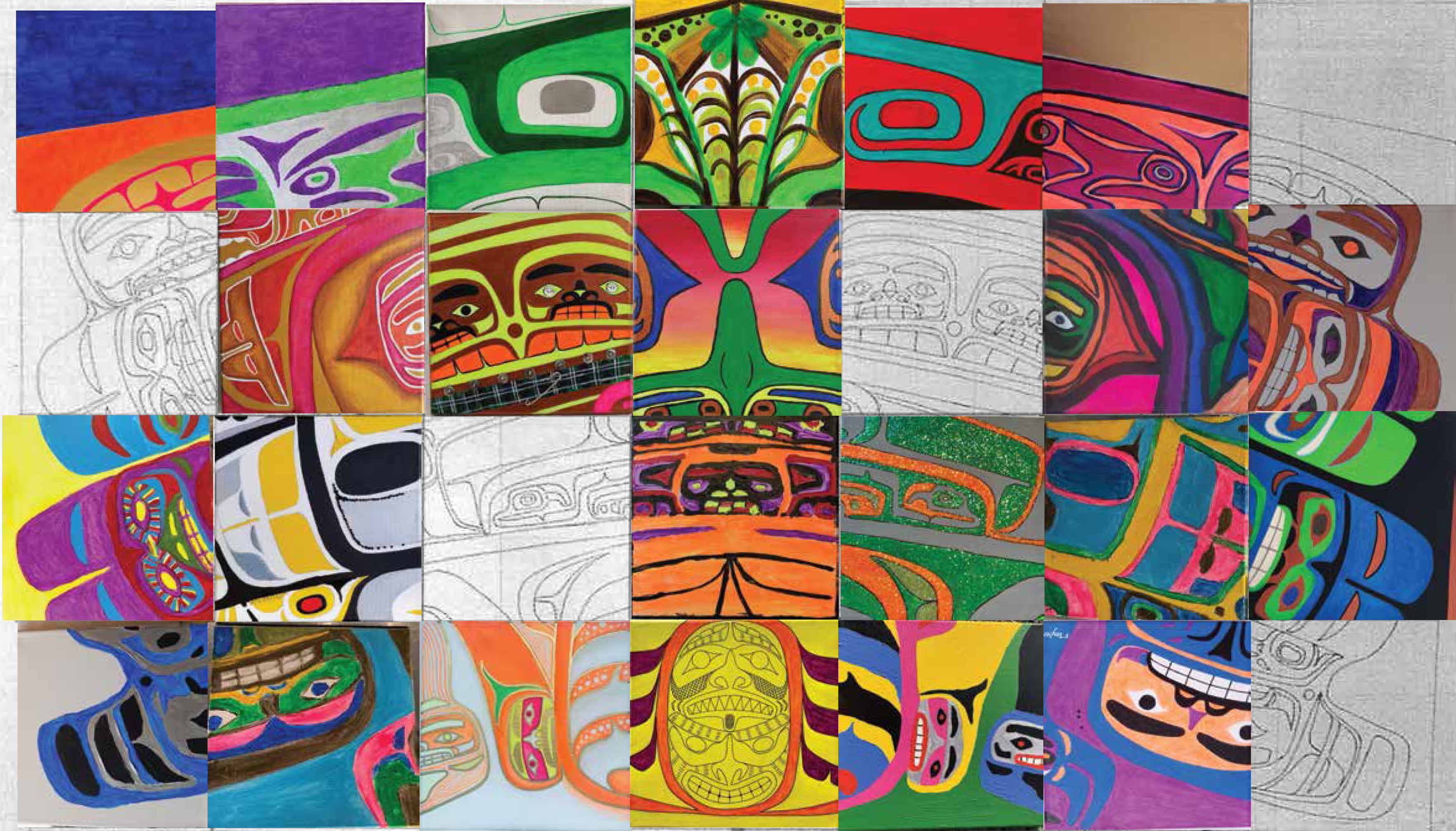 Workshop Update: Neon Reconciliation Redux
Last month's popular Well-Made Object Workshop – Neon Reconciliation Redux: Online Painting Workshop with Luke Parnell invited participants to paint their own ideas of reconciliation. We are pleased to share the completed collaboration by the workshop participants (although we are still missing a few panels).
Through conversation and creativity, we can all contribute towards a better world. The end result is a miniature version of Neon Reconciliation Explosion, the work that is currently on exhibition at the Gallery.
Original drawing by Luke Parnell
Support The Gallery
Programs like these have been made available thanks to our generous community of supporters.
Donate